Wipro launches industry-grade polymer 3D printer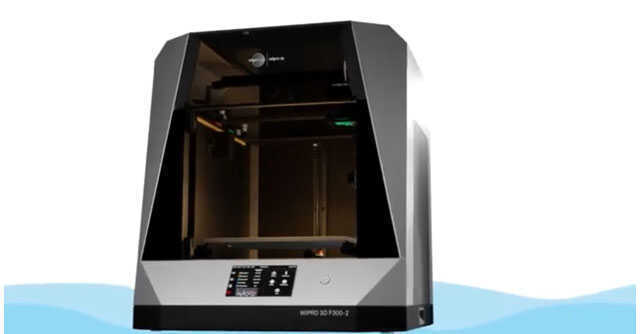 Domestic information technology (IT) services major Wipro launched its first industry-grade polymer 3D printer for industrial additive manufacturing, on Friday. The 3D printers will be enabled with smart connectivity, which will help industrial application operators access production analytics and operations remotely through smart devices that are linked to the printers.
Pratik Kumar, chief executive of Wipro subsidiary, Wipro Infrastructure Engineering, said at a press conference in Bengaluru that this is the first foray for the company into polymer 3D printing, and will tap over a decade's experience that the company has in metal additive manufacturing.
Ramesh Natarajan, chief executive of homegrown technology services firm Redington, announced a partnership with Wipro 3D to support distribution of the printers across industries. Natarajan said that the company will support distribution and adoption of Wipro 3D's polymer 3D printers through its "distribution network across micro, small and medium enterprises, education institutes and industrial houses."

3D printing, or additive manufacturing, has been deemed to be a cost-effective manufacturing solution by industries around the world. In the National Strategy on Additive Manufacturing (NSAM) published in February this year, a booklet published by the union government noted that the global additive manufacturing industry would be valued at above $35 billion by next year, which India will seek to capture a part of by promoting local manufacturing and export of 3D printing infrastructure.
The NSAM directive further added, "Collective focus on additive manufacturing can immensely augment India's efforts to position itself as a manufacturing hub of the world. Globally, governments are closely evaluating the impact of AM technologies on their economies, skills and capability development, thus developing their national manufacturing strategies."
The directive added that the strategy would play a key role in helping India reach the targeted manufacturing quantum of $1 trillion. In August this year, a report by market researcher Bain & Co stated that India could reach its target of $1 trillion exports from the manufacturing sector, and industrial manufacturing could play a key role in helping boost this sector.

---