FTX founder denies 'trying' to commit fraud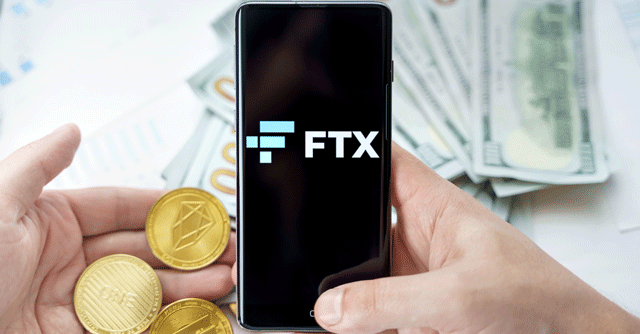 Collapsed cryptocurrency exchange FTX's founder and former chief executive, Sam Bankman-Fried, said at a summit in the US that he did not "ever try to commit fraud", and that he "wasn't trying to commingle funds", in light of the recent fall from grace for what was one of the largest crypto exchanges in the world.
Speaking at a summit organised by The New York Times via video conferencing, Bankman-Fried admitted to his companies having "completely failed" on risk management, and also labelled certain business decisions at the once billion-dollar business "pretty embarrassing in retrospect".
These apparently embarrassing business decisions included not having a team — or even a single executive — who would have been in charge of dealing with protecting investor and customer money from any exceptional circumstance such as the exchange going bankrupt within a matter of days.

FTX's collapse happened in November, when it came to public knowledge that the exchange had transferred over $10 billion of customer investments to its adjoining arm, Alameda Research — thus hitting liquidity in the exchange. As the platform collapsed, customers are believed to have lost thousands of dollars, and were stuck without any way to recover at least their basic investments.
Crypto exchanges around the world, including the likes of WazirX, Giottus, CoinSwitch and CoinDCX, have since offered "proof of reserves" in order to convince users that their investments were safe. However, industry experts and executives have since said that only reserves may not be the ideal proof that an exchange and its customer money is safe — unless they also publish proofs of liabilities alongside.
Bankman-Fried has since claimed that the liquidity issue rose from problems with "internal labelling", and were not "secret transfers" between his two companies.

Allegations against the 30-year-old, valued last year by Forbes at $26.5 billion, have included irresponsible and unregulated usage of his customer money for actions such as buying properties for himself and his senior executive in The Bahamas — personal purchases that amounted to millions of dollars.
Public figures, too, have voiced opinions of concern about Bankman-Fried. While Binance chief Changpeng Zhao has vocally spoken out against Bankman-Fried, calling him "psychopath" and "dangerous lunatic". After initially expressing a non-binding intent to rescue FTX, Zhao said while Binance pulled out of the rescue deal that Bankman-Fried's exchange was deemed to be "fraud" in his opinion.
Elon Musk, chief executive of Tesla, SpaceX and Twitter, also voiced an opinion against the now beleaguered founder of FTX, after revealing screenshots showing that the latter had seemingly approached Musk with an offer to co-purchase Twitter — and claiming to have had billions of dollars available to help facilitate the deal.

---