Airtel, Meta to jointly invest in India's telecom infrastructure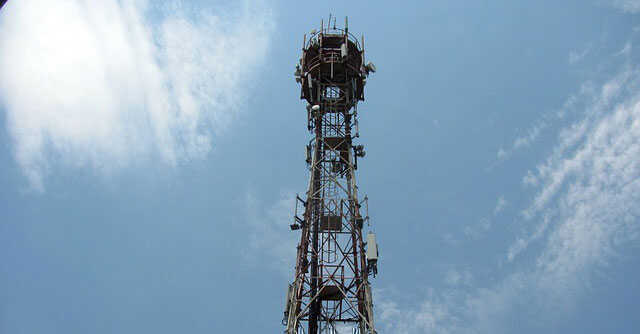 Bharti Airtel and Meta have announced a collaboration to support the growth of India's digital ecosystem. Under this collaboration, the duo will jointly invest in global connectivity infrastructure and communications platform as a service (CPaaS)-based new-age digital solutions to support the emerging requirements of customers and enterprises in India.
CPaaS is a cloud-based platform that allows organisations to add real-time communications capabilities, such as voice, video and messaging, to business applications by deploying application program interfaces (APIs).
Airtel also said that it will partner with Meta and Saudi Telecommunication Company (STC) 2Africa Pearls to extend presence in India. 2Africa is the world's longest subsea cable system and is expected to provide faster internet connectivity to almost 3 billion people globally.

Airtel and Meta will further extend the cable to Airtel's landing station in Mumbai and also pick up dedicated capacity to further strengthen its submarine network portfolio, according to a statement by Airtel.
The 2Africa cable will significantly boost India's cable capacity and empower global hyper-scalers and businesses to build new integrated solutions and provide a high-quality seamless experience to customers.
"We, at Airtel, are delighted to deepen our partnership with Meta to serve India's digitally connected economy by leveraging the technology and infrastructure strengths of both companies," Vani Venkatesh, CEO - Global Business, Bharti Airtel said.

"With our contributions to the 2Africa cable and Open RAN, we are investing in crucial and progressive connectivity infrastructure which is needed to support the increasing demand for high-speed data in India. We look forward to working closely with Meta to deliver best-in-class digital experiences to our customers in India," she added.
The collaboration will also see Airtel integrate Meta's WhatsApp within its CPaaS platform. With this integration, businesses will now be able to use WhatsApp's rich features and reach to provide an unparalleled omni-channel customer engagement to enterprises.
In January, Meta, Airtel signed a similar multi-year agreement with Google to accelerate the growth of India's digital ecosystem. As part of the partnership, Google said it would invest up to $1 billion, as part of its Google for India digitisation fund over the course of the next five years.

Google and Airtel collaborated to build on the latter's offerings that covers a range of Android-enabled devices to consumers via innovative affordability programmes.
India is expected to have a digital economy of $1 trillion by 2025, with a chunk of its growth coming from the telecom industry, which includes, infrastructure, equipment, mobile virtual network operators (MNVO), white space spectrum, 5G, telephone service providers and Broadband. The telecom sector in India is the third largest sector in terms of foreign direct investment (FDI) inflows and accounts for 6.44% of all FDI inflows. It supports 2.2 million jobs directly and 1.8 million jobs indirectly.
---