Samsung Electronics appoints Lee Young-hee as its first female president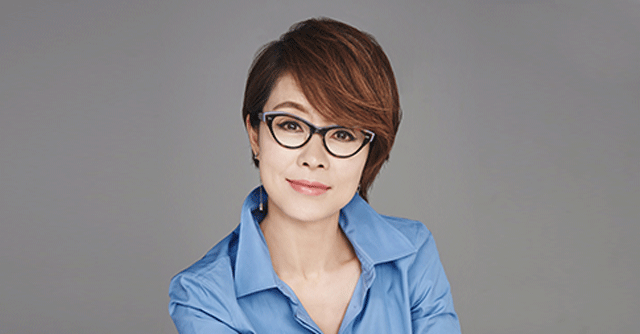 Samsung Electronics has promoted Lee Young-hee as the president of global marketing for the company's Device eXperience (DX) division that includes its mobile phones and home-appliances business.
This is the first time in its history that the South Korean electronics maker has promoted a female executive to this position. Young-hee is also the first female president at Samsung to come from outside the founding family.
Lee Boo-jin, the first daughter of late Samsung Electronics Chairman Lee Kun-hee, is currently serving as the president and chief executive of Hotel Shilla, a Samsung affiliate.

A marketing expert from L'Oreal, Young-hee joined Samsung Electronics in 2007 and was promoted to vice president in 2012. She is credited with successfully promoting the company's Galaxy brand mobile phones.
Prior to becoming the president, she was heading the Global Marketing Center of the DX division. In December 2021, Samsung named its newly merged mobile-phone and home-appliances businesses "DX Division" as the tech giant moves to strengthen its corporate structure.
Alongside Young-hee's appointment, Samsung announced a reshuffle of top executives, which was conducted for the first time since the group's de facto leader Lee Jae-yong was promoted to executive chairman of the company in October.

While the company did not appoint a new head for its home appliance unit, a position that has been vacant since Lee Jae-seung resigned in October for undisclosed 'personal reasons', it has maintained the existing two-member CEO system of Han Jong-hee and Kyung Gye-hyun to promote management stability in an uncertain internal and external environment.
Last week, the company notified some executives of their layoff. Observers say, Samsung will aim to reduce the number of executives and give promotions only to talented and highly performing employees.
On taking office as chairman, Young-hee posted a message on the company bulletin board instead of her inaugural address, saying, "Samsung's most important values have been human resources and technology since its foundation." She also added, "We need to hire people of talent who can change the world and develop the world-class human resources regardless of their genders or nationalities. Unfortunately, over the past few years, we have not been able to make progress. Now is the time to be bolder and have a more enterprising spirit."

The company said in a statement that the promotion will "serve as a chance for other talented female employees to challenge themselves to climb career ladders".
---