Microsoft brings new skilling, certification programme for developers across India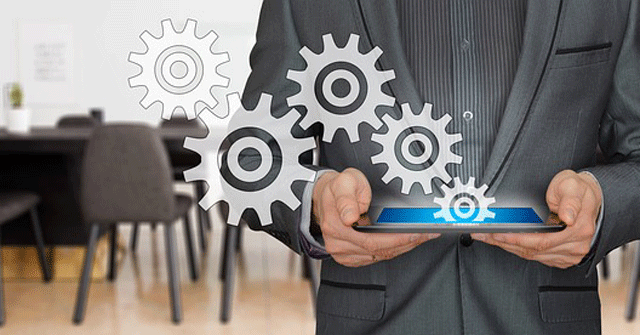 Microsoft has launched a programme for developers across India, known as 'Future Ready Champions of Code' that is focused on skilling, certification and building solutions. The programme offers developers an opportunity to participate in a nationwide hackathon with themes focused on industry innovation, smart city and green or sustainable software.
Microsoft aims to "engage over 100,000 developers across industry and academia with the right set of skills, tools, and resources to drive and innovate for India's growth", the company said in a statement.
In September, Microsoft announced its 'Future Ready Applications hackathon' in six cities, including Delhi-NCR, Bangalore, Chennai, Pune, Hyderabad, and Kochi for Microsoft customers and the developer community. The hackathon offered participants a platform to showcase innovative solutions and solve real- world business challenges around four themes like fintech, ecommerce, sustainability and developer velocity. The top three winners of the hackathon from each city received cash rewards, credit coupons and participation certificates.

The new programme, a pan-India initiative will now provide developers across the country with the resources to learn, practice, earn new or renew Microsoft cloud certifications.
In addition to the hackathon, developers can participate in a blogathon contest and share their experiences around how Azure services such as Data, AI/ML, CloudNative, Cognitive, IOT, DevOps and other services are helping them build secured and scalable apps in a fast and agile manner, the company said in a statement.
Aparna Gupta, Executive Director, Customer Success, Microsoft India, said that the with this programme the company aims at "helping developers and academia to be future-ready by upskilling and empowering them with platforms and tools".

The month-long programme will be supported by Microsoft's customers and partners such as Accenture, HCLTech, Icertis, Infosys, InMobi, OYO, PayU, TCS, Tech Mahindra, Wibmo and Wipro, among others with a focus to fast-track competency development among their developer teams.
To further scale the engagement, Microsoft will collaborate with government and industry partners such as All India Council for Technical Education (AICTE), IT body Nasscom, ICT Academy and Foundit.
Developers will also win a pass to attend a mega developer-focused event in Bangalore in January 2023 on successfully completing or renewing their certification. Besides, the top three hackathon winners will get a chance to showcase their solutions to Microsoft leaders.

"Helping developers build their skills in digital technologies will accelerate sustainable growth, drive greater productivity and businesses resiliency," Sailaja Bhagavatula, Managing Director, Lead – Accenture Microsoft Business Group, Advanced Technology Centers, said, commenting on the initiative.
Monish Darda, CTO and Co-Founder Icertis also believes that the programme will empower young coders to lead India forward, helping to fuel the country's burgeoning role in the world's SaaS landscape.
Milind Lakkad, CHRO TCS, said that efforts like this can further "develop local talent, build stronger developer communities and fuel the passion for technology leadership needed to solve some of the toughest business and societal challenges facing the country today."

The IT firm has partnered with Microsoft on programmes like 'TCS Get…Set…Azure' designed to build next-gen skills and 'TCS Sirius' focused on MS Cloud skilling for university students earlier.
---