Why Dubai has turned a magnet for India's tech talent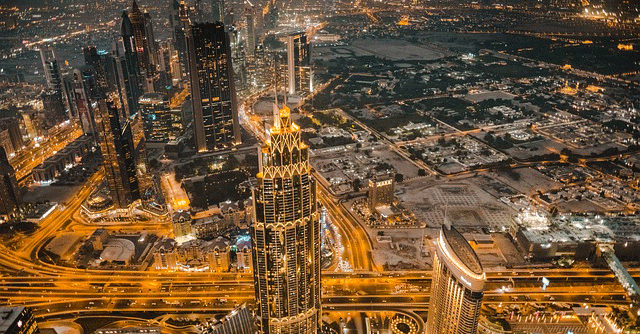 Dubai beckons Sarthak Gupta, co-founder of Gujarat-based firm Kroop.AI. At his recent visit to Gitex Global show in Dubai, Gupta found an "overwhelming response" to his firm's artificial intelligence (AI)-powered solution that can create multilingual videos of digital avatars with just text as input. Kroop.AI was just one of the over 200 Indian companies showcasing a gamut of technology innovations, including artificial intelligence, blockchain, big data, internet of things (IoT), metaverse, Web 3.0, healthtech, and smart cities, at the five-day event held in mid-October.
If Gupta does set up a base in Dubai, which he is "planning to do", he will join the more than 3,400 active information technology (IT) companies that have Indians as founders or partners in the mainland, according to data from Dubai Department of Economy and Tourism. The number of Indian companies will be much higher if we include the hundreds in Jebel Ali Free Zone (Jafza), located in the Jebel Ali area at the far western end of Dubai.
Having offices in the emirate makes it easier for Indian startups to hire global talent but it also makes it easier for the Dubai government to source good tech talent from India. High net-worth individuals (HNIs) and entrepreneurs from India are being lured to Dubai by tax reliefs, golden visas, world-class infrastructure, a better quality of life, speedy clearances, and business-friendly regulations.

The UAE issued 151,600 golden visas from 2019-2022, according to a 18 November article in ArabianBusiness. This visa, which allows its holders to stay and work in Dubai for 10 years, was introduced in 2019. Rajesh Sehgal, an angel investor and managing partner at Equanimity Investments, is one such golden visa holder. "Many of my friends have availed of the golden visa because the Dubai government has been very proactive in getting talent there," says Sehgal. While the visa allows him to travel easily to Dubai, as of now, he remains in India.
India's stringent regulations around cryptocurrencies have also prompted some Web3 techpreneurs such as Nischal Shetty, founder of local crypto exchange WazirX, to open offices in Dubai. Sehgal says that "some crypto entrepreneurs have moved there due to regulatory hurdles in India", but he also points out that Dubai is "an expensive city to live in unless you're working there full-time." Sehgal, though, underscores that none of Equanitmity's portfolio companies have a base in Dubai.
Lure of Dubai

Dubai was ranked the third most-preferred destination for foreign workers in a December 2021 survey by the Boston Consulting Group (BCG). London was ranked first, followed by Amsterdam. Foreigners, including Indians, are attracted to the emirate's quality of life, its world-class roads and highways, luxurious malls, water parks, beaches, theme parks, desert safaris, tax-free salaries and business-friendly policies.
Read the full story on Mint.
---