Tech Mahindra launches integrated cloud platform for enterprises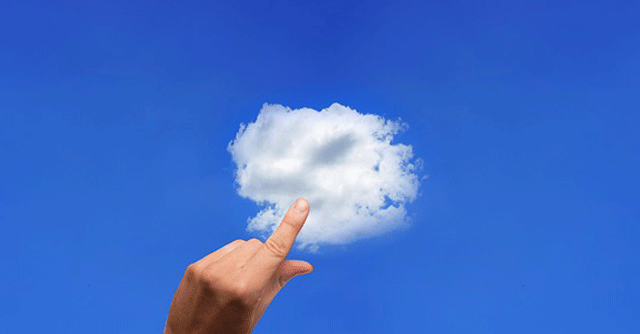 Indian IT services firm, Tech Mahindra, announced the launch of Cloud BlazeTech, an integrated, sector-agnostic platform, to help enterprises achieve 25%-30% cost savings and at least 30% improvement in migration time.
Sudhir Nair, chief delivery officer & global head – infra & cloud business, Tech Mahindra, said that the "platform will deliver industry-specific pre-build cloud-native solutions and help enterprises in their transformation journey to be cloud-ready".
In recent years, companies have realised the power of the cloud for business agility, innovation, improved customer experience, and the numerous opportunities cloud capabilities offer, he said, adding that "with this launch, we look forward to empowering organisation to be a digital organisation, driving business outcomes, providing speed and scale to innovate from anywhere with cloud-based industry solutions, operation and governance, and innovation".

Nair also said that the company will leverage its existing partnerships with major public and private cloud service providers to extend its unique solution to global customers. Its dedicated cloud services, solutions, and framework has helped over 250 F100 & F500 customers in their cloud transformation journey, including some of the world's largest Cloud transformation projects for CME & enterprise verticals.
Without mentioning any details on the investment, the company said that it will "continue to heavily invest in its cloud talent, build new solutions and focus on expanding relationships with all partners & hyperscalers".
In July 2021, Tech Mahindra collaborated with enterprises, academicians, and industry advisors to launch a cloud advisory board that will work towards accelerating and building a robust roadmap for cloud transformation. The company noted that the objective of the board is to enable open communication between various stakeholders to build a cohesive cloud adoption and implementation strategy. Further, the IT services major also partnered with IBM to jointly develop solutions for clients that would potentially generate $1 billion in revenue over the next three years.

Meanwhile, another cloud provider, Tata Tele Business Services (TTBS), the cloud services arm of also announced Wednesday that it will offer Microsoft Azure to Small and Medium Businesses (SMBs). This will enable SMBs to modernise their operations with smooth movement of business workloads to cloud on pay as you go model and deliver better experience to their customers even as they scale faster.
India's public cloud services market, including infrastructure-as-a-service (IaaS), platform-as-a-service (PaaS) solutions, and software-as-a-service (SaaS), revenue totalled $4.6 billion for July-December 2021, said research firm International Data Corporation (IDC). The overall Indian public cloud services market is expected to reach $13.5 billion by 2026, growing at a CAGR of 24% during 2021-26, it said.
---