Twitter Files part 2: Report alleges internal suppression of conservative tweets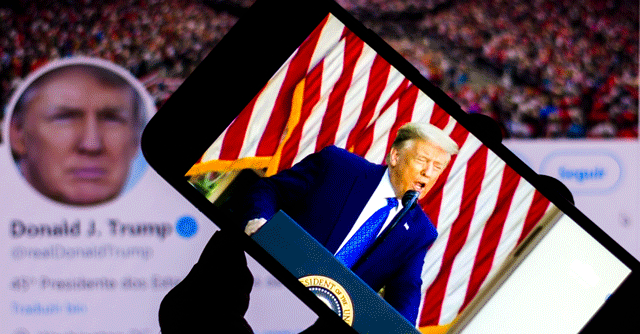 After the first round of allegations that pointed towards Twitter seemingly taking internal decisions that affected national politics in the US, a second part of the 'Twitter Files' series pointed at senior officials of the platform deliberately and knowingly manipulating posts, and even accounts. According to a fresh round of claims, this time by ex-New York Times opinions editor, Bari Weiss, internally sourced anonymous data reportedly shows the existence of 'secret' blacklists to stifle tweets — posted largely by individuals with conservative and right-wing political ideologies.
Twitter allegedly had internal tags that included 'trends blacklist', 'search blacklist' and 'do not amplify' — each referring to stifling the voices of a select number of users.
The claims follow part one of the said Twitter Files, which claimed that the social media platform seemingly attempted to stifle a report regarding present US President Joe Biden's son, Hunter Biden, to allegedly favour Democrats in the country. The first part of the claims stated that high level Twitter executives, including now-fired head of Twitter policy, Vijaya Gadde, to have deliberately attempted to find loopholes in the social media platform's operational policies — in order to support their own political leanings.

The second round of expose on Twitter cites what is allegedly referred to internally as "visibility filtering". In her tweets on the matter, Weiss states, "Visibility filtering refers to Twitter's control over user visibility. It used VF to block searches of individual users, to limit the scope of a particular tweet's discoverability, to block select users' posts from ever appearing on the 'trending' page, and from inclusion in hashtag searches."
The tweets also claim that Twitter internally had a group of high-level executives, which included Gadde, head of trust and safety Yoel Roth, and the chief executives of the firms — Jack Dorsey and Parag Agrawal.
Reports on the matter have stated that the disclosures of the files are supported by present owner and chief executive, Elon Musk himself. Weiss' series of tweets claimed that there are more details to be revealed in the series, which could be linked to long-term claims made by politicians about social media intermediaries manipulating political information on the platform.

Executives named in the Twitter Files have not offered responses or statements on the allegations as yet. Musk, himself, has since retweeted each of the threads where the allegations were posted.
---