A timeline: FTX collapse to Sam Bankman-Fried's arrest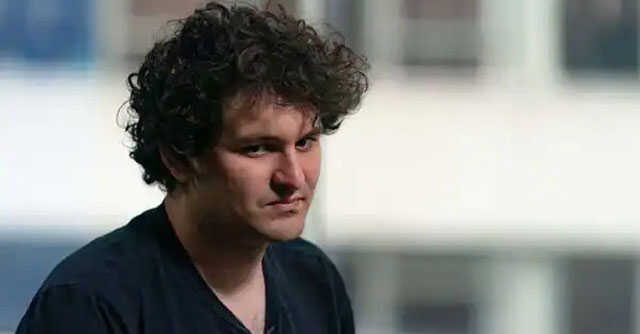 Sam Bankman-Fried, founder and CEO of cryptocurrency exchange FTX was arrested on Monday in The Bahamas after being criminally charged by US prosecutors. Founded in 2019, and once among the world's largest cryptocurrency exchanges, FTX filed for bankruptcy protection last month in one of the highest-profile crypto blow-ups. Here is the timeline of events since the collapse of the FTX exchange till Bankman-Fried's arrest on December 12.
November 2: CoinDesk publishes a document containing the balance sheet of Alameda Research that shows how overleveraged are FTT tokens. It was cited earlier in August that a US bank regulator ordered FTX to halt "false and misleading" claims it has made about whether funds at the company are insured by the government.
November 6: Binance CEO Changpeng Zhao announces that the company will be offloading all its reserves of FTT.

November 7: FTX's Sam Bankman-Fried claims all is well with the crypto exchange and that assets are safe.
November 8: FTT token falls below $22 level announced by the CEO of Alameda Research, resulting in a 75% freefall. Shortly after, Binance's CZ (Changpeng Zhao) reveals that Binance has entered into a non-binding agreement to buy out FTX after the FTT token's value falls to $6 from over $22.
November 9: Binance officials backs out of the deal post the corporate due diligence over mishandling of customer funds and US agency investigations.

November 10: Justin Sun, founder of Chinese crypto company, announces a solution to help FTX. Bankman-Fried announces that they are shutting down operations at Alameda Research.
November 11: Sam Bankman-Fried's cryptocurrency exchange FTX has filed for Chapter 11 bankruptcy protection in the US.
November 12: Reuters reports at least $1 billion of customer funds have vanished from FTX. The exchange says it has detected unauthorised transactions. Blockchain analytics firms estimate outflows between $473 million and $659 million in "suspicious circumstances".

November 13: Bahamas securities regulators launch a probe over the collapse of FTX, which has its base in the Caribbean nation.
November 15: Financial regulators in the Bahamas appoint liquidators to run FTX's unit in the country.
November 16: FTX outlines a "severe liquidity crisis" in US bankruptcy filings, which show the group could have more than 1 million creditors.

Bankman-Fried is sued in a US court by investors alleging the company's yield-bearing crypto accounts violated Florida law.
Major crypto player Genesis Global Capital suspends customer redemptions in its lending business, citing the sudden failure of FTX.
November 17: The US House Financial Services Committee says it plans to hold a hearing in December to investigate the collapse of FTX.

November 28: Crypto platform BlockFi files for Chapter 11 Bankruptcy in New Jersey, citing exposure to FTX as a major factor in their collapse.
December 1: Bankman-Fried makes his first public appearance since his crypto empire collapsed, blaming "huge management failures" and sloppy accounting for the collapse.
He also says in an interview with the New York Times Dealbook Summit that "he didn't ever try to commit fraud".

December 8: US prosecutors examine the possibility that Bankman-Fried manipulated the prices of TerraUSD and Luna to benefit the entities he controlled.
December 12: Bankman-Fried arrested by the police in the Bahamas and the US expected to file for his extradition. A statement from the Bahamas Police said: "He was arrested reference to various Financial Offences against laws of the United States, which are also offences against laws of the Commonwealth of The Bahamas."
The US authorities decline to comment on potential charges, but the New York Times reports the charges include wire fraud, wire fraud conspiracy, securities fraud, securities fraud conspiracy and money laundering.
December 20: After over a week in a Bahamas prison, Bankman-Fried is returning to the U.S to face criminal charges related to the failure of FTX after a court in the Bahamas agreed on the US government's request to extradite him, which is an act of making someone return for trial to another country or state where they have been accused of doing something illegal.
December 22: Two of Bankman-Fried's colleagues, co-founder Gary Wang, and the former chief executive of Alameda Research and Caroline Ellison, admitted to the charges and have agreed to cooperate with authorities in their ongoing investigations.
December 28: FTX customers filed a class action lawsuit against the crypto exchange and its top executives including Bankman-Fried on Tuesday, seeking a declaration that the company's holdings of digital assets belong to customers.
December 29: Bankman-Fried is expected to appear back in the Manhattan federal court on Jan. 3, 2023. He will face U.S. District Judge Lewis Kaplan, who took over the case on Tuesday after the original judge recused herself due to her husband's law firm advising FTX before it collapsed.
---