'Information collateral as opposed to asset collateral will help loan disbursals': Nandan Nilekani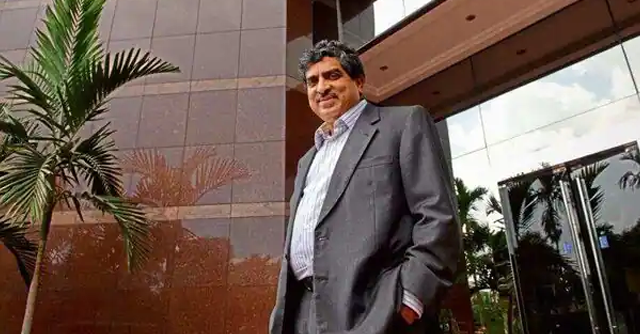 Nandan Nilekani, the co-founder and non-executive chairman of Infosys Ltd and the former chairman of the Unique Identification Authority of India (UIDAI), is a leading advocate for the Account Aggregator (AA) framework in the financial sector. With an AA, people can securely and easily share their financial data with authorized entities, such as banks, to obtain loans without using assets as collateral.
The framework aims to improve access to financial services and empower individuals to take control of their finances.
In an interview, Nilekani emphasizes the importance of making credit, commerce, and product delivery accessible to everyone to create a fair and equitable foundation for commercial activity. Edited excerpts:

Are you satisfied with the progress that AA has made?
The journey of AA has been on for over six years (since 2016) when RBI (Reserve Bank of India) already had an AA regulatory framework defined at that time. N.S. Vishwanathan was the deputy governor of RBI at that time and was one of the principal architects of this regulation. The apex bank essentially created a techno-regulatory framework along with the right APIs, (application programming interfaces), to build a fully digital and highly scalable AA framework. AA has been approved at the FSDC (financial stability and development council) level; so, all financial regulators (in India) are aligned with it.
You have likened AA to the unified payments interface (UPI) of data. What hurdles need to be overcome, including interoperability, reliability of networks, and a grievance redressal mechanism?

Building a national ecosystem of this size does take time because there are many moving parts. That said, all the challenges you described are common to any national ecosystem project. But the general principle of interoperability applies here just like any other national project like UPI or ONDC (open network for digital commerce). Of course, everyone has to build the tech and make it work. And the ecosystem does require a dispute resolution body, which is being planned using the ODR (online dispute resolution) approach. I personally am quite bullish now that it (AA) has reached a take-off point, and recently the government took the very positive step of notifying GSTN (Goods and Services Tax Network) for FIP (financial information provider), which opens up the case for business lending. Given my experience with these projects, I have seen that while it takes many years to bring ecosystems like Aadhaar and UPI to the point of take-off, once you do so, the usage spreads rapidly.
Read the full story on Livemint.
---