Hiring outlook for IT, telecom sectors stand strong In Q4: TeamLease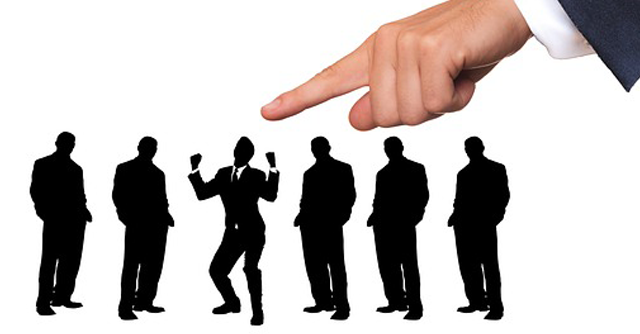 Despite a downturn during the second half of 2022, hiring sentiments for the information technology (IT) and telecom sectors in India remain high for next year. According to a report published today by staffing firm TeamLease Services, 94% of employers in the IT and telecommunications sectors each have said that they intend to hire more resources in the January to March quarter in 2023 and see a strong hiring sentiment in the coming months. This comes after a host of IT firms cut pay for some employees earlier this year, and high profile tech firms, like Meta and Amazon, fired thousands of employees from their global operations.
According to TeamLease, if compared to the October-December quarter in 2023, IT continues to show the highest intent in hiring new talent at 94% in Q4 (despite a marginal rise from 93%). The telecom sector ranks joint second in the intent to hire is also at 94%, compared with 90% in Oct-Dec quarter, with hiring trends for 5G technology-based roles are up by 65% this quarter.
"Telecom sector will see higher levels of hiring as 5G roll out spreads across multiple cities in India," said Mayur Taday, Chief Business Officer, TeamLease Services, adding that "5G use cases like IoT, healthcare, edtech, gaming, smart homes, agritech are being built which will see convergence of IT and Telecom and the use cases will eventually grow as 5G adoption grows in B2C and private networks in B2B space."

"Investments in IT firms are expected to cross more than ₹651 crore this quarter. Deals in the industry have led to investments in various unicorns. Skills like AI/ML, cloud services, cyber security are likely to grow and industry 4.0 and industrial automation based on 5G will also start seeing immense interest and execution in the next 3-6 months," said Taday.
Engineering jobs show a hiring intent of 80%, with employers looking for niche fields of work that need specific skills and knowledge. The business process outsourcing (BPO)/ITeS sector also shows slight improvement in Q42023 rising marginally from 30% in the Oct-Dec quarter to 32% in Jan-Mar quarter. On the whole, the sentiment in India continues to be on an upward trajectory, with 77% employers indicating a higher hiring outlook. In comparison to Q4 2021, intent to hire has risen by 27%, the report showed.
Another research firm Xpheno its latest 'Active Jobs Outlook Report' published in December 2022, staffing firm Xpheno also said that the month began well with improved hiring action, on comparative terms over the slide it has seen over two quarters. Active job openings in India, is on a slow-paced recovery, registering a 16% rise in November 2022 over October 2022 volume. "The rise in November has set in motion a projected U-shaped recovery in hiring action," it said. Tech Sector's collective volume grew by 18% on month-over-month basis but dropped by 47% on year-on-year basis.

Despite positive movement, Tech Sector's contribution to Active Jobs remained below 50%, said Xpheno, with non-tech sectors, like telecom, retail and manufacturing, leading with 52% on hiring in November 2022 as compared to 53% in October 2022. The TeamLease study too indicates a lot of IT hiring is happening in the non-tech sectors like telecom, financial and retail sectors.
Notably, in the Oct-Dec quarter, IT saw the highest levels of attrition at 27.19%, a considerable rise from the previous quarter. The telecom sector too saw attrition at a six-quarter high in this period at 12.05%, the hiring firm said, with the sector faced challenges around retaining technical and service staff, many of whom moved to tech companies. Attrition for the telecom sector in fact is set to rise further in the Jan-Mar period with other sectors looking for talent with skills related to 5G technology and use cases.
The top 5 cities dominating the hiring scene as per TeamLease data, are Bangalore (97%), Chennai (94%), Delhi (90%), Hyderabad (86%) and Mumbai (85%), followed by Pune, Kolkata, Ahmedabad, Gurgaon and Chandigarh.

Anil Ethanur, Co-Founder — Xpheno, said that as Indian IT majors and cohorts are seeing "marginal recovery and return of hiring action — a sign of returning to moderated pre-Covid levels of action", there could well be "a window of opportunity opening up for Indian IT sector, when global marquees under margin pressures, rework their plans to offshore jobs".
---