We aim to build intelligence for a third of the planet's cultivable lands by 2025: Cropin CEO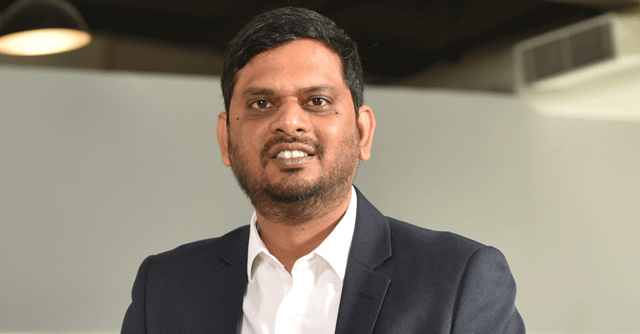 Agri-tech firm Cropin is looking to raise $50-70 million in 2023 to increase its presence in international markets. The company, which was founded in 2010, has raised $46 million so far, including $14 million from Google, Singapore-based Impact Assets and its existing investors Chiratae Ventures and JSR Active Innovation Fund last week. It is also backed by the Bill and Melinda Gates Foundation.
In an interview with TechCircle, Krishna Kumar, co-founder and CEO of Cropin Technology Solutions, discussed the company's expansion plans in the next one year, its AI lab and more.
What kind of growth and expansion plans do you have in the next 12 months?

We are in conversation with potential investors for our next round of funding. We will continue to grow our customer-facing teams across international markets like North America, LATAM, Europe, and APAC. Last year, we opened our first international office in Amsterdam where COO Kunal Prasad is based now to strengthen regional operations. This year, we strengthened our international presence by setting up subsidiaries in the US and Singapore and hired senior go-to-market and solution specialists in North America, Europe, and Latin America to lead our sales, product development, and marketing functions. We also launched the world's first intelligent agriculture cloud, Cropin Cloud recently. We have grown over 2.5 fold in the last few years. Following this growth momentum, I can say, 2023 will be a game-changer for us in terms of revenue growth.
Can you elaborate on how AI and other technologies are used for better, more predictable harvests?
Some of the areas we are focusing on in the next one year include, better integration of weather science and AI, delivering more accurate weather forecasting for better harvests; extracting more data and intelligence from hyperspectral and high-resolution satellite imagery to measure parameters like plant temperature, soil temperature, carbon emission on the fields, and moisture content. The team has completed successful proof of concept deployments for paddy farms using hyperspectral satellite data to detect emissions. Strengthening the AI Labs capabilities will be a key focus for us, driving innovations in the emerging area of causal AI and Generative AI to determine the root cause of crops not doing well.

What are the key tech priorities for 2023 in the agriculture domain?
Satellite data is becoming more pervasive than ever before in solving for agricultural use cases. This will help tech firms like us have access to higher-resolution images and deliver precise information on each pixel of the farm. It will eventually replace the need for expensive sensors in farms, and help in developing markets, where smallholder farmers cannot afford sensor deployments at scale. On the other hand, farmers in developed markets will be able to cut down their agritech investments, especially in deploying and maintaining sensors on their farms.
Also, the large-scale roll-out of 5G technology will be a game-changer for agriculture as it will make edge computing possible for agritech advancements. Farm and crop data that earlier took hours to transfer with conventional networks will now happen much faster. Agritech as a domain needs to make the most of the enhanced possibilities that 5G networks will usher in and we believe, it can significantly boost food production, improve profitability and reduce operational costs, and future-proof agriculture.

---