Indian drone startups under the spotlight in 2022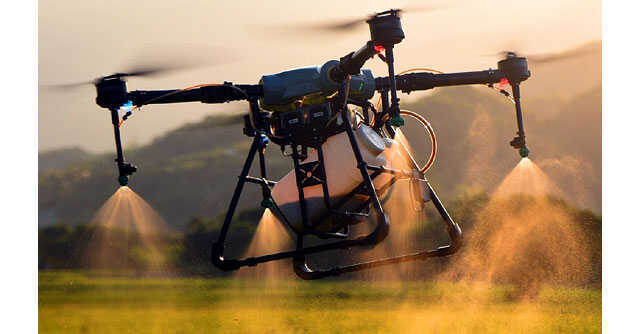 Drones or unnamed aerial vehicles (UAVs) are yet to take off on a large scale in India. They are still mostly seen during weddings for photography and in events for crowd monitoring by the police. But there is a lot that happened in the sector this year that will lead to more widespread use of drones. For instance, the Drone Shakti initiative by the government of India, which promotes drone-as-service, is expected to consolidate a fragmented sector. The ban on imported drones and a drone PLI with an outlay of Rs 120 crores are also likely to encourage local manufacturing and put India on a path to becoming a hub for drone technology.
Here are some of the homegrown drone startups that have been front and center of drone application in India in 2022. According to investment research firm Tracxn, India had 240 drone startups as of September.
Skye Air Mobility

Founded in 2020, Gurugram-based Sky Air Mobility has been part of several drones for delivery projects in India. It was one of the first startups to start drone delivery of test samples for diagnostic labs on a regular basis. Currently, it is working with Redcliffe Labs to ferry test samples from remote parts of Uttrakhand to the test lab in Dehradun, reducing the delivery time from up to 8 hours to 88 minutes. It has also tied up with agri-tech startup Vegrow to transport over 100 kilograms of apples from farms to Vegrow's storage facility.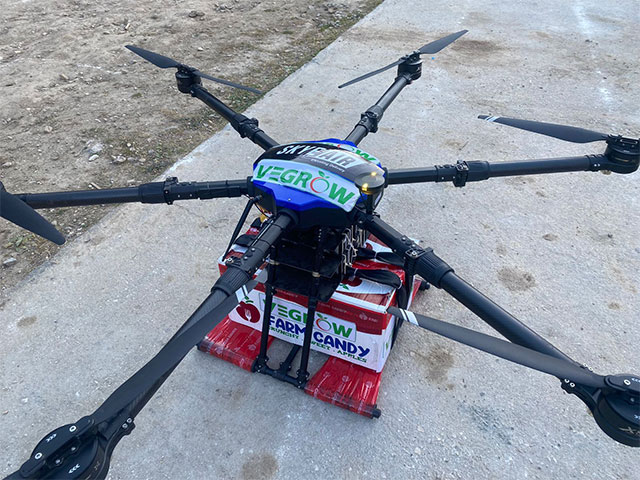 Skye Air claims it has delivered over 7,20,000 packages across the country in the last few months. The startup raised $1.7 million in a seed round last month and is also working with some of the leading e-commerce and delivery firms such as Flipkart, Swiggy, and Dunzo, and has conducted pilots for some of them for delivering goods via drones.

Garuda Aerospace
Chennai-based Garuda Aerospace has emerged as the go-to drone service provider for many government projects. It has used drones to map 7,000 villages in Uttar Pradesh under the government of India's Svamitva Scheme. In February, one of Garuda's kisan drone project involving 100 drones for agriculture was inaugurated by prime minister Narendra Modi. Garuda has also been quite proactive in partnering with large tech providers and using their technologies in its drones and services. In October, it signed an MoU with Lockheed Martin CDL Systems to use one of its tracking software in its defense and commercial drones. Garuda is also working with Cognizant and Garuda to develop management and monitoring solutions for drones. It is also working with HiiLSE Drones to set up a drone factory in Malaysia. A manufacturing facility in Chennai is also in the pipeline.
Founded in 2015, Garuda raised $30 million in a Series-A round in June at a valuation of $250 million. Last month, it raised another $5 million.

IdeaForge
Mumbai-based IdeaForge is one of the largest drone manufacturers in India. Its key customers include the Indian army, which placed an order for surveillance drones that can take off vertically and operate at high altitudes, in extreme weather, and at night. The order was reportedly worth $20 million last year and has been completed. In January, the Indian army placed a second order for more drones. The firm has also received orders from firms in other countries such as Nigeria, Oman, and Bhutan, and has fulfilled some of the orders. In June, it also partnered with Ingram Micro for the distribution of drones.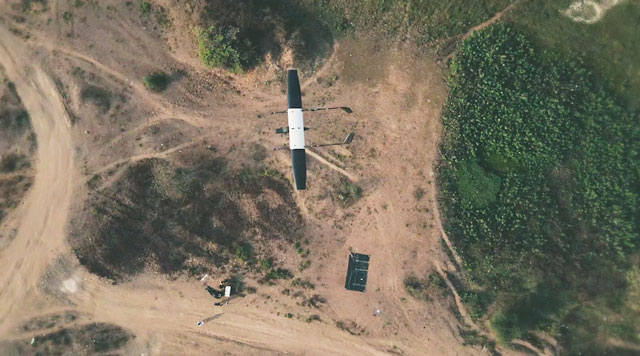 Backed by Qualcomm and founded in 2007, IdeaForge last raised $20 million in a Series B round in April. According to a September report in Bloomberg News, the firm is eyeing an initial public offering (IPO) in 2023 to raise about $125 million.
Aereo (formerly Aarav Unmanned Systems)
Founded in 2013, Bengaluru-based Aereo is one of the drone startups shortlisted by the government of India for the drone PLI. However, its expertise is in drone analytics and intelligence solutions, which are being used by enterprises in mining, urban planning, infrastructure development, agriculture, and topography mapping. The startup is also part of the Swamitva scheme and has conducted several aerial mapping surveys to establish ownership of land. The startup claims it has mapped more than 5.5 million acres of land spanning over 30,000 villages and over 45 cities in India.

DroneAcharya Aerial Innovations
Pune-based drone solutions startup DroneAcharya became one of the first drone firms in India to sell its shares through an IPO. The subscription for the IPO started last week and was subscribed over 262 times with bids worth ₹6,017 crore. Its share prices reached a high of ₹107.10 on the BSE after the initial issue of ₹54 per share. Backed by Bollywood celebrities including Aamir Khan and Ranbir Kapoor, DroneAcharya raised $4.6 million in a pre-series round in May.
---