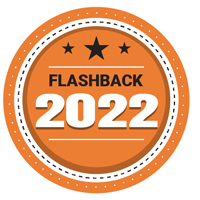 This year was a mixed bag for the tech industry. The crypto crash was both a big blow and wake-up call for investors and regulators. The first images captured by the James Webb space telescope gave us a glimpse of cosmic events such as the birth and death of stars. Claims of Google LaMDA becoming sentient and the buzz around the public release of the artificial intelligence (AI)-powered chatbot called ChatGPT also created quite a stir. The metaverse, web3, and chip manufacturing also made the news. Here's our pick of five such technologies that shaped 2022.
5G on a roll
Telcos are hoping that 5G will transform enterprises the way 4G helped consumers. 5G's biggest advantage is reducing latency, or the time that data takes to reach users, from 20 milliseconds in 4G to somewhere around 1 millisecond. For instance, watching Fifa World Cup 2022 would have been a delight for many with 5G networks. The first rollouts took place in 2019 in South Korea and the US, but since then 5G has been rolled out in over 70 countries. In India, 5G services were launched by Bharti Airtel and Reliance Jio in October. According to a GSMA Intelligence report, published in October, 5G can contribute $455 billion to the Indian economy between 2023 and 2040. India is expected to have 31 million 5G subscribers by the year-end, as per Ericsson's Mobility report, published in November. Phonemakers have already shipped 67 million 5G smartphones too, and this figure is expected to grow to 80 million by this year-end, according to analysts at IDC.
Wafer fabs for India too
India set the ball rolling in earnest to set up semiconductor plants with its ₹76,000 crore PLI (production-linked incentive) scheme in December 2021. The idea is to make the country self-reliant in semiconductors while saving money on imports and help compete with countries like China. If the International Semiconductor Consortium (ISMC) gets the Indian government's sanction to set up a wafer fab in India, chip maker Intel too will be a part of the project since it announced the acquisition of Tower Semiconductor in February. ISMC is a joint venture between Abu Dhabi-based Next Orbit Ventures and Israel's Tower Semiconductor. Singapore firm IGSS Ventures said it would invest $3.2 billion in Tamil Nadu to set up a high-tech semiconductor park in the state. Foxconn and Vedanta plan to set up a semiconductor fab unit, a display fab unit, and a semiconductor assembling and testing unit on a 1000-acre land in Gujarat's capital Ahmedabad. The three proposals for wafer fabs worth $13.6 billion have sought $5.6 billion in government support.
Bracing for govt-backed digital money
Multiple governments worldwide are counting on Central Bank Digital Currencies (CBDCs) even as they made no bones about their mistrust with cryptocurrencies. India's apex bank has already rolled out a beta of its digital currency though a full-fledged rollout of the country's digital currency is expected in early 2023. Though CBDCs can be traded like cryptos, they are not based on public blockchains.
Read the full story on Mint.
---