Chinese chips relay data through trapdoors, leave India highly vulnerable: HCL co-founder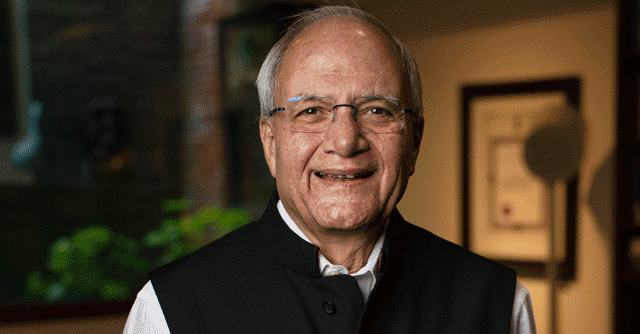 Electronic devices such as CCTV cameras, phones, tablets or laptops, which feature "Chinese chips", can pose a threat to national security, according to Ajai Chowdhry, co-founder of Indian information technology services firm, HCLTech. In a Twitter thread, where he shared an excerpt from an interview with TV channel News9, Chowdhry said, "Much of what we import from China in huge numbers contains chips. This leaves us highly vulnerable as these chips can have trap doors that draw out data and send it back to China. Chowdhry is also one of the advisors for the India Semiconductor Mission, who are evaluating proposals from companies looking to set up chip fabrication units in the country.
Further, Chowdhry's also said in the threat that this is "a very dangerous situation for us to be in," adding that India should therefore create its own semiconductors. Chowdhry's statement comes amid a backdrop of India's efforts to create its own chip development ecosystem by offering a $10 billion production-linked incentive scheme for semiconductors, as well as global efforts such as the US CHIPS and Science Act in July this year, which laid out $52 billion in funding incentives for chipmakers to make chips in the US.
To be sure, this is not the first time that industry experts and stakeholders have flagged concerns regarding China-backed data collection and espionage — in India and around the world. In August 2019, the US government, under the administration of ex-President Donald Trump, banned the sale and use of technology and telecom equipment made by China's Huawei, under concerns of the latter building back doors in its equipment that could allow China to collect sensitive data belonging to the US. The ban was upheld by present US President Joe Biren's administration, too, in November this year.

While Huawei and fellow Chinese equipment manufacturer ZTE are not formally banned in India, the two — once major companies in the tech and telecom equipment space in India — were left out of the country's 5G trials last year.
India has also banned a host of apps under similar data sharing and espionage concerns. These have included popular names such as battle royals game Playerunknown's Battlegrounds (PUBG) and popular social media platform TikTok — which have remained banned in India since September 2020 and January 2021, respectively.
---