Meteor Lake: Everything you need to know about Intel's next gen processor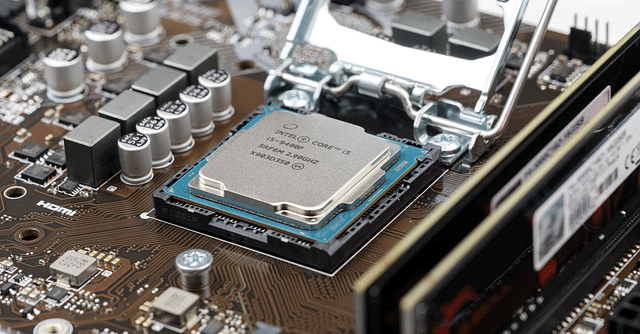 Intel's 14th generation processor family dubbed 'Meteor Lake' is expected to be released in the second half of 2023. It will succeed the latest lineup of processors called the Raptor Lake, which was launched in September.
Meteor Lake is expected to be more than just another annual update and will mark Intel's shift from Intel 7 process (based on the third gen 10-nanometer architecture) to Intel 4 process, which will be based on 7-nanometer architecture, according to industry leaks.
The Intel 4 process is believed to be a huge upgrade over the Intel 7 process. It is expected to provide a 20% improvement in performance while using the same power envelope and a 40% reduction in power consumption at the same clock speed.

In chips with smaller nanometers, transistors are packed closer to each other, which reduces the distance traveled by electrons. As a result, electrical signals travel faster using less energy. This makes them faster and also more efficient.
The Intel 4 process will also be the first to use EUV (extreme ultraviolet) lithography, which uses radically shorter wavelengths to project circuit patterns onto silicon wafers. In March, Intel installed its first EUV lithography system at Fab34 foundry in Ireland for producing Intel 4 process nodes.
Another departure in the Meteor Lake processor is going to be the number of cores. With Raptor Lake, Intel added 8 new cores taking the total number of cores to up to 24. It includes 8 performance cores and 16 efficiency cores. Its predecessor Alder Lake had 16 cores divided into 8 performance and 8 efficiency cores.

Though Intel is known to increase the number of cores with each generation of processors, it may not do so with Meteor Lake. According to a report in PC Games, Meteor Lake may have only 22 cores, split into 6 performance cores and 16 efficiency cores.
Also, according to South Korean tech leaker Coelacanth's Dream, Intel is planning on bringing Ray Tracing support to Meteor Lake's integrated GPU. The feature is available mostly in discrete GPUs and used for simulating a real-world-like movement of light in a virtual world such as games. It is not very clear what advantage this will entail since Ray Tracing requires dedicated RT cores, which are not there in Integrated GPUs.
Experts believe that the Meteor lake processor will help Intel revive its position and take on AMD's 5 nanometer-based Ryzen processor. AMD's latest Ryzen 7,000 desktop processor, released in August, is based on the 5 nanometers Zen 4 architecture.

Though Intel still leads the X86 CPU market with a 72.3% market share in Q1 2022, it saw a 7% year-on-year (YoY), according to Mercury Research data. AMD, which is the second leading supplier in the segment with 27.7% market share, grew at 7% annually.
---