10 biggest tech M&A deals of 2022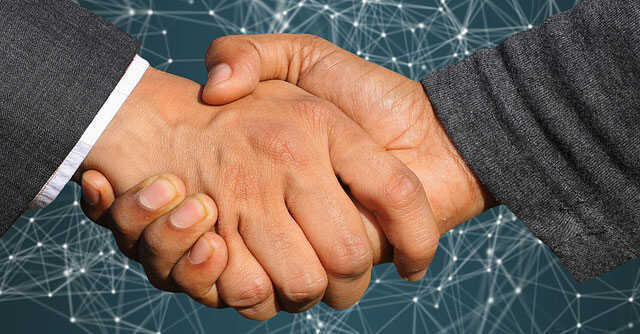 The economic downturn and geopolitical tensions haven't stopped the tech industry from engaging in merger and acquisition activity in 2022.
After soaring to an all-time peak in 2021, however, the global M&A market hit the pause button, as the yearly review for 2022 published in December by McKinsey & Company showed that early 2022 saw the value of deals larger than $25 million fall 24% from a year earlier, on a 12% drop in deal volume. However, most of the acquisition activity, including in technology, picked up because of the overall decline in the stock market. (It has been observed when prices plunge and company valuations reduce, firms step in to bargain). Hence it wasn't surprising that several big firms negotiated pacts of up to billions of dollars. And as 2022 comes to a draw, it doesn't show any signs of slowing down on large deals across the industry.
Here are some of the biggest technology acquisitions of 2022 (till now.)

1. Microsoft intends to complete $68.7 billion Activision Blizzard acquisition
On January 18, 2022, Microsoft announced its intent to acquire Activision Blizzard, one of the world's largest video game creators for $68.7 billion in cash. Under the terms of the agreement, which would be expected to close by March 2023 the acquisition would give Microsoft ownership of franchises including Call of Duty, Crash Bandicoot, Spyro, Warcraft, StarCraft, Diablo, Overwatch, and Candy Crush. But due to the size of the acquisition, the deal is being reviewed by several government commerce bodies for antitrust concerns and is subjected to pending regulatory and shareholder approval.
As of December 2022, the U.S. Federal Trade Commission has formally opposed the action. Until now, Saudi Arabia, Brazil, and Serbia have approved the acquisition with zero regulatory concessions for Microsoft. If approved by international regulators, Microsoft would own Activision, Blizzard Entertainment, and King under the Xbox Game Studios. Notably, it would be the largest video game acquisition in history and the deal would make Microsoft the world's third-largest gaming company, after Tencent and Sony.

Read more: Microsoft offers 'Call of Duty' to Nintendo, Sony for 10 years amid antitrust scrutiny of Activision deal
2. Broadcom acquires VMWare for $61 billion
Chipmaker Broadcom has acquired virtualisation firm VMware in a cash-and-stock transaction valued at approximately $61 billion in May this year. It is touted as one of the biggest tech acquisitions ever, behind Dell's $67 billion EMC deal in 2016 and Microsoft's pending acquisition of Activision Blizzard for $68.7 billion. Broadcom is known for its chip business, designing and manufacturing semiconductors for modems, Wi-Fi, and Bluetooth chips across multiple devices.

This acquisition for VMware is designed to boost Broadcom's software business. VMware, which was owned by Dell till it was spun off last year, focuses on cloud computing and virtualization technology. Following the acquisition, Broadcom Software Group rebranded to operate as VMware, incorporating Broadcom's existing infrastructure and security software solutions as part of an expanded VMware portfolio.
Read more: 'Broadcom intends to make VMware its flagship brand', Raghu Raghuram
3. AMD closes $49 billion Xilinx acquisition

On February 14, chip major AMD said it has completed its $49 billion acquisition of Xilinx, a semiconductor firm known for inventing the first commercially viable field-programmable gate array (FPGAs) or reprogrammable chips and creating the first fabless manufacturing model. This marks the largest chip deal in history. The all-stock deal had a price tag of $49 billion, much higher than the $35 billion originally floated when the deal was first announced in October 2020.
"The acquisition of Xilinx brings together a highly complementary set of products, customers and markets combined with differentiated IP and world-class talent to create the industry's high-performance and adaptive computing leader," said AMD's newly elected President and CEO Lisa Su in a press release at the time.
With the acquisition, AMD aims to expand beyond its purview of CPUs and GPUs with a large portfolio of FPGAs that it says will significantly expand the company's opportunities in data centres, embedded computing and telecommunications.

The deal's closing greatly contrasts with another chip company Nvidia's decision to drop its $40 billion acquisition of Arm, which fell apart in the face of regulatory opposition.
4. Elon Musk completes $44 billion Twitter deal
One of the most controversial tech deals that made headlines this year, the world's richest man Elon Musk started buying shares in social media platform Twitter in early 2022, emerging as the company's largest shareholder in April with a 9.1%. This compelled him to make an unsolicited offer to buy the platform for $44 billion. While Twitter's board initially responded with a "poison pill" strategy to resist a hostile takeover, they unanimously accepted Musk's buyout offer in April, thereafter Musk suggested introduction of new features to the platform, make its algorithms open-source, combat bot accounts, and promote free speech.

In July, Musk announced his intention to terminate the agreement, asserting that Twitter had breached their agreement by refusing to crack down on fake accounts. The company filed a lawsuit against Musk in the Delaware Court of Chancery shortly thereafter, with a trial scheduled for the week of October 17. Weeks before the trial was set to begin, Musk reversed course, announcing that he would move forward with the acquisition.
Read more: A brief history of Elon Musk's bid to buy-not buy-but buy Twitter
The deal was closed on October 27, with Musk immediately becoming Twitter's new owner and CEO, and Twitter was taken private. Upon acquiring Twitter, Musk promptly fired several top executives, including previous CEO Parag Agrawal. Musk has since proposed several reforms to Twitter and laid off half of the company's workforce. Hundreds of employees then resigned from the company after Musk issued an ultimatum demanding they commit to "extremely hardcore" work.
Read more: Timeline: Elon Musk's key decisions in his first month in-charge of Twitter
5. Oracle's acquisition of Cerner for $28.3 billion
U.S-based Oracle acquired health information technology firm Cerner through an all-cash tender offer of approximately $28.3 billion in equity value in June this year. Cerner is a provider of digital information systems used in hospitals and health systems to deliver better healthcare to individual patients and communities.
The database giant said in a statement it plans to expand the company's global footprint as it invests big in healthcare – the "largest and most important vertical market in the world."
"Working together, Cerner and Oracle have the capacity to transform healthcare delivery by providing medical professionals with better information—enabling them to make better treatment decisions resulting in better patient outcomes," said Larry Ellison, Chairman and Chief Technology Officer, Oracle, at the time.
6. Adobe snaps up collaboration design firm Figma for $20 billion
Adobe announced a deal to buy the online collaborative design software company Figma for $20 billion. This was Adobe's largest acquisition till date and its strengths lie in acquisitions of various companies in digital creation, and their core is design, but now they have a strong marketing arm.
In a statement, Chairman and CEO of Adobe Shantanu Narayen, said, "The combination of Adobe and Figma is transformational and will accelerate our vision for collaborative creativity."
San Francisco-based Figma, with its real-time collaboration and rapid prototyping capabilities, was a formidable competitor to Adobe. The company has more than 4 million customers, including Airbnb, BP, Kimberly-Clark, Microsoft and Salesforce, among others. In a blog post Figma CEO Dylam Field clarified that Figma will to continue operating autonomously.
Analysts believe the deal makes sense for Adobe as the acquisition will provide the company with additional sales and further growth in the long term.
7. Microsoft buys conversational AI firm Nuance for $19.7 Billion
On March 4 Microsoft completed its acquisition of Nuance Communications, a developer of conversational AI and ambient intelligence technologies used in applications across a range of industries including health care, financial services, retail and telecommunications.
Microsoft first announced the $19.7 billion acquisition, one of the largest in Microsoft's history, in April 2021. Nuance is now part of Microsoft's Cloud and AI Group. Its technology is being used to develop cloud-based AI solutions around consumer, patient and employee services.
8. OpenText strikes $6 billion deal with Micro Focus
Information management firm OpenText in August announced its plan to acquire U.K.-based software company, Micro Focus, in a $6 billion all-cash deal that will make OpenText one of the world's biggest software and cloud technology companies.
Open Text will fund the deal using $1.3 billion available cash, $4.6 billion in new debt and $600 million from an existing credit line, the company said in an August 26th press release.
"Upon completion of the acquisition, OpenText will be one of the world's largest software and cloud businesses with a tremendous marquee customer base, global scale and comprehensive go-to-market," said OpenText CEO and Chief Technology Officer Mark J. Barrenechea in the release.
The companies expect to complete the acquisition in early 2023 and together the two vendors do business with 98 of the world's 100 largest companies and government customers.
9. Intel buys Israeli chipmaker Tower Semiconductor for nearly $5.4 billion
Chip giant Intel agreed to buy Israeli chip company Tower Semiconductor for $5.4 billion, bolstering a plan to make more chips for other companies. The acquisition is in line with the company's integrated device manufacturing (IDM) model's next iteration, IDM 2.0 strategy to expand its manufacturing capacity, global footprint and technology portfolio with a view to tide over the chip crisis. This model combines its internal factory network, use of external foundries, and new Intel Foundry Services (IFS) business. In addition, Intel is counting on Tower's 'established foundry footprint to offer broad coverage to their combined customers across the globe.
The deal expected to close early 2023, will open up growth opportunities for Intel in the US, Israel, Italy and Japan as well as in India. Tech analysts like Gus Richard said such a deal would "make a lot of sense" and be a good one for Intel shareholders...moreover, Intel "failed the last time it tried to become a foundry," and it needs to learn how to work with foundry customers, develop process design kits, expand its IP portfolio, and develop a broader breadth of process technology. Tower "possesses all of these capabilities," he said.
10. Google bought cybersecurity firm Mandiant for $5.4 billion
In September, tech giant Google has announced that its proposed $5.4 billion bid to buy cybersecurity firm Mandiant is now complete. Google first announced its plans to acquire the publicly traded company back in March, less than a year after Mandiant was spun out of FireEye, another cyber security company. The latter sold its product line, name and its employees to private equity firm Symphony Technology Group for $1.2 billion in June 2021.
The Mandiant buyout happens to be Google's second-largest acquisition ever behind its $12.5 billion Motorola Mobility deal in 2012. Google sold the company to Lenovo for $2.9 billion two years later.
Google Cloud CEO Thomas Kurian wrote in a blog post, "We will retain the Mandiant brand and continue Mandiant's mission to make every organization secure from cyber threats and confident in their readiness." The merger of Mandiant and Google Cloud will present an opportunity for speed and scalability that is currently needed in the security industry.
---