Top trends and predictions in tech hiring in 2023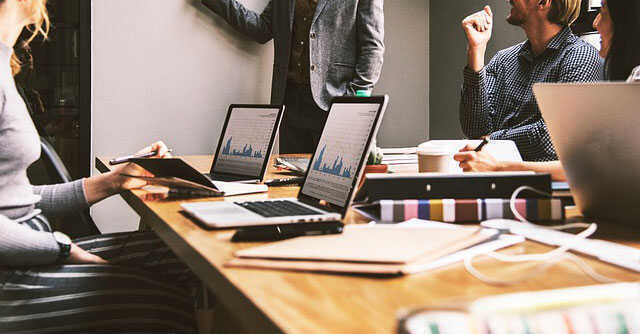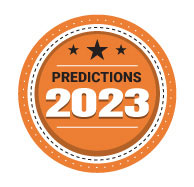 This year saw US tech companies laying off 136,000 people, with 42,000 people losing their jobs in November alone. The impact of US recessionary fears has impacted the tech employment landscape globally and India is not immune to this churn.
However, experts believe it's "not all gloom and doom" for job seekers in India. In fact, following months of slowdown in hiring activity, the Indian IT industry is inching towards recovery and a strong hiring momentum is likely in the next one year. The "positive hiring sentiment" is reflected by IT body Nasscom in its recent report published in December 2022, which shows the Indian tech industry is hiring around 3,80,000 freshers by the end of this fiscal.
According to data shared by staffing firms NLB Services in December 2022, jobs in artificial intelligence-machine learning (AI-ML), automation, cybersecurity, cloud computing, blockchain and DevOps, among others, are likely to gain momentum. At the same time, experts also see an uptick of tech roles across telecom, banking and financial services and insurance (BFSI), fast-moving consumer goods (FMCG), and healthcare.

On this note, let's look at some of the predictions in tech hiring made by experts for the year 2023.
Upskilling the need of the hour
Experts believe, as we move to the next one year, upskilling continues to be the need of the hour given the emergence of present-day tech assets such as the metaverse and Web 3.0, as well as other emerging technology innovations.

"While most of these skills existed in 2022, the next one year is expected to witness the application of these skills, as we will see more innovative and advanced use cases of these skills, considering the fast-paced technological developments," said Sachin Alug, president and chief executive officer at NLB Services.
Top tech jobs and skills for techies
According to data shared by staffing firms NLB Services and Teamlease Digital in December 2022, some of the jobs that will top the list in 2023 include software and application programmer, digital marketer, cloud architect, data scientist, cyber security, UX designer, blockchain developer, product manager, machine learning expert, business intelligence analysts and more.

Cybersecurity jobs will see a steep rise in hiring at 10-12% in the next one year, followed by AI-ML, data analytics, DevOps and digital marketing which will see an 8-10% increase in hiring activity respectively, said NLB Services, which added that cloud computing and design engineering jobs will see a 7-8% growth in the next 12 months.
Blockchain jobs will also see 7-8% uptick in the next one year, with more companies looking for blockchain developers and engineers, legal counsellors and UX designers in the key roles. Knowledge of C, C++, Java, and Python will be vital since a majority of Blockchain projects are written in these languages, said Alug.
Further, data scientists with expertise in machine learning algorithms, data modelling, and coding (using Python, SAS, and R), among other analytical skills, will be highly demanded across industries and geographies, as organizations need people who can make sense of data and assist them in utilizing it competitively, said the recruitment firms.

In terms of job roles big data analytics managers, IT managers, full stack developers, cybersecurity officers, UI/UX designers, network engineers, AI/ML experts and project engineers will be more in demand, said specialised staffing firm Xpheno.
Highest paid tech jobs
In 2023, some of the highest paid job roles, as per data shared by Xpheno in December 2022, include big data analytics manager (Rs 18, 00,000 to Rs. 22, 00,000 per year), cybersecurity officer (up to Rs. 25, 00,000 per year), AI/ML experts (Rs. 20,00,000 to Rs. 25,00,000), Further full-stack developer and project engineers are expected to get Rs. 14,00,000 to Rs. 18,00,000 and project engineers' role can go anywhere close Rs. 20,00,000 in the next one year, said the hiring firm.

Sectors and industry-wise job momentum
Sector-wise, IT services' projected net addition is 2.5-3 lakh, IT consulting is close to 0.5-0.8 lakh and funded tech startups will have an addition of 0.8-1.0 lakh employees, said Xpheno, adding that tech roles in non-tech companies will add up to 0.4-0.5 lakh in the next one year.
As per data published by NLB Services on December 7, 2022, global capability centres (GCCs) will create around 364,000 new jobs over the next 12 months, a 38% rise from last year. On the whole a total of 7.0-8.0 lakh jobs will be created from the entire IT sector in the next 12 months, said recruiters.

Anil Ethanur, Co-Founder — Xpheno, said that as Indian IT majors and cohorts are seeing "marginal recovery and return of hiring action — a sign of returning to moderated pre-Covid levels of action", there could well be "a window of opportunity opening up for Indian IT sector, when global marquees under margin pressures, rework their plans to offshore jobs".
Industry wise, some of the most sought-after industries for job seekers are going to be IT, telecom, fintech, healthcare, e-commerce, automobile, among others, he said, adding that companies in these sectors will continue to hire professionals in automation and AI in the next 12 months.
Mayur Taday, chief business officer at staffing firm TeamLease Services, said that telecom sector will see higher levels of hiring as 5G roll out spreads across multiple cities in India. He added that 5G use cases like IoT, healthcare, edtech, gaming, smart homes, agritech are being built which will see convergence of IT and Telecom and the use cases will eventually grow as 5G adoption grows in the coming months.
Top job locations for techies
The top 5 cities dominating the hiring scene as per TeamLease data published in December 2022 include Bangalore (97%), Chennai (94%), Delhi (90%), Hyderabad (86%) and Mumbai (85%), followed by Pune, Kolkata, Ahmedabad, Gurgaon and Chandigarh. Other locations that are big on talent include Hyderabad, Pune, Chennai, Mumbai, Kolkata, and Chandigarh, it said.
In terms of city-wise job preference, a TeamLease report on Career Outlook, published in August 2022 further noted that data analytics will continue to have the highest demand in Bengaluru (40%), and Hyderabad (30%) while Java has observed a spike in demand in Pune (40%) and Bengaluru (25%). IT products (22%), automotive and engineering (11%), BFSI (11%), telecom (11%), and consulting (9%) are the sectors in demand for talent across the metros.
In a February 2022 IT predictions report, National Association of Software and Service Companies (NASSCOM) said the Indian tech industry clocked double-digit growth across sub-sectors, adding $30 billion in revenues in FY2022-23 and nearly 450,000 jobs and also predicted that the hiring momentum will continue in the coming year. The "positive hiring sentiment" was also reflected in a more recent report by Nasscom, published in December 2022, which showed the Indian tech industry hiring around 3,80,000 freshers this year with over 70% of Generation (Gen) Z students willing to take up tech jobs in the near term.
---