Geospatial policy to foster startup ecosystem, incentivize creation of digital twins of cities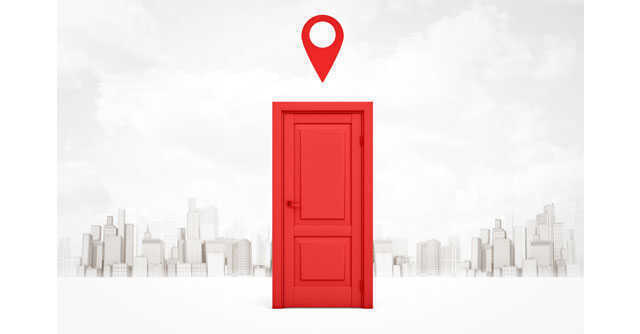 The National Geospatial Policy, 2022, notified last week, can help India develop a private startup ecosystem, industry stakeholders and investors said. Goals laid out in the policy, such as creating India's National Digital Twin, high-accuracy topographical models, under-sea geographical data for promoting blue economy etc. may help promote private startups in the immediate future.
However, to achieve its targets, the industry must navigate challenges such as a lack of clarity on foreign direct investments (FDI) in geospatial ventures, and a yet-to-develop ecosystem of connectivity and high-res satellite data.
The policy outlines a 13-year roadmap for adoption and development of use cases of geospatial data in public governance and private commercial operations, promotion of homegrown startups, creation of a 'National Digital Twin', development of highly accurate topographical data including a digital elevation model, using geospatial data to develop an undersea economy, and more.

The policy has drawn positive reactions from India's commercial geospatial industry. "With the policy, the government realises the need to create an ample base of geospatial data, and enable an ecosystem of private companies to build commercial products using this data," said Sajid Malik, chairman and managing director of homegrown mapping services firm, Genesys International.
For instance, Genesys is currently working on a digital twin programme of cities in India, which has been envisaged as a national target under the policy. "This leaves us now in a position as a provider of a key technology for building India's future," he added.
According to Malik, the laying down of privatisation directives will help Genesys attract more clients for its suite of services. Genesys announced plans to use aerial and satellite data to create ultra-high-resolution replicas of cities in December last year, calling them "digital twins". It has partnered with UK-based Bentley Systems to develop the project, and is part of a ₹46 crore project to digitise land records in Andhra Pradesh.

Agendra Kumar, managing director of Noida-based private geospatial data firm, Esri India, said the geospatial policy puts importance on offering a conducive business environment for homegrown startups. "This should help private companies build new applications using the data," he said.
Further, other provisions in the policy that promote business use cases for private startups include clause 2.2.5, which lays down the objective of creating a "high accuracy geoid for the entire country". A geoid, also known as Earth's mathematical figure, is a model of the ocean's surface without the presence of tides.
To be sure, the draft version of the policy from February last year had already suggested a move toward privatisation, but codifying this in the final version of the geospatial policy will help India's private sector grow further.
Chaitanya Giri, consultant at policy think tank Research and Information Systems for developing countries (RIS), said that the government's move is oriented at starting the industry from scratch.

"If you look at the 13-year outline, the geospatial policy first aims to incentivize startups in creating enough data to begin with. Setting up of the Geospatial Data Promotion and Development Committee (GDPDC) also signifies intent from the government to bring geospatial data and applications into the governance fold, which would incentivize startups in participating in public-private partnership models, which would follow in the near future. This is also why the advanced use cases, such as bathymetric (undersea) mapping applications, or digital twins, are earmarked for the later years," Giri said.
Some, however, believe that there are a few challenges that the policy will face, before it can be implemented.
A senior industry executive, who requested anonymity, said a lack of ample volume of skilled workforce to expand geospatial applications, and even a lack of uniform and consistent connectivity pan-India, to make the most of a cross-country set of geospatial data applications, may impede some of the progress the policy facilitates."
"The policy is the first step in a long-duration journey. It has come late, but at least it's a start. In the long run, we'll see further conflicts being ironed out. For now, this is a step in the right direction to promote private ventures in the country," said Giri.

---