Gamers turn to local streaming platforms for better gains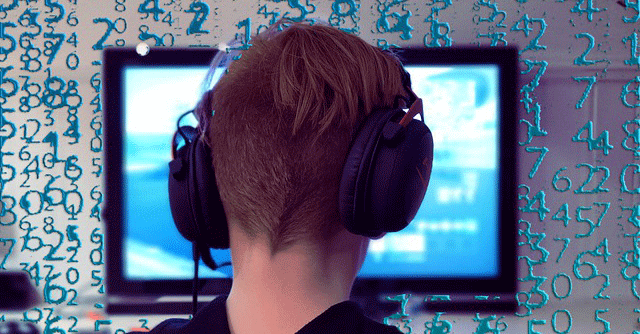 In October, gaming influencer Lokesh Raj Singh signed an exclusive deal with Indian game streaming firm Rooter to livestream solely on its platform. Singh, who goes by Lokesh Gamer on YouTube and didn't disclose the deal value, said his decision was based on the fact that it's easier to attract viewers on Rooter than YouTube, and that he has seen better gains during his short stint on Rooter. Singh, who started streaming in 2020, has 15 million followers on YouTube.
"When I am live on YouTube, the reach is limited as it doesn't push my streams. After signing up for Rooter, I also get dedicated support that pushes my streams. The platform also starts pushing notifications to viewers when I am streaming," said Singh, adding that he gains 5,000-6000 views per stream on YouTube, but 15,000-16,000 per stream on Rooter. He already has 400,000 subscribers on Rooter.
While Singh's move may sound curious, it is actually a trend that has been emerging among India's game streamers. Startups like Rooter and Loco, which find themselves in competition with global giants like YouTube, have been trying to lure streamers to their platforms.

In May, Rooter announced a ₹100 crore investment and has already onboarded 50 gamers like Singh, including e-sports team GodLike, which has a roster of professional gamers under it and was the first Indian professional team to win ₹1 crore in prize money from playing BattleGrounds Mobile India tournaments, a once-popular game from South Korean Krafton Inc. Rooter said it plans to increase this number to 100 next year.
Loco, on the other hand, has signed 100 exclusive agreements in 2022 alone. "We did a lot of deals. That intensity has not decreased in terms of the number of streamers we have partnered with. The intensity in terms of the value of deals might go up and down given the market forces," said Anirudh Pandita, founder of Loco, explaining that exclusivity allows the platform and streamer to plan more activities together.
To be sure, such strategies aren't new in the gaming market. Google-owned YouTube and Amazon-owned Twitch have done similar deals with global gaming influencers in the past, many of which were worth millions of dollars. Like Rooter and Loco, these platforms also used such deals to hack growth when they first started in the gaming market.

On paper, globally, platforms have many more users and viewers. YouTube, for instance, is one of the biggest streaming platforms in the world with more than 2.6 billion monthly active users (MAU). In comparison, Rooter has 17 million MAUs, while Loco has 55 million registered users. But this also means that Indian game streamers, who arguably cater to a niche market since many of them stream mobile games or in Hindi, have to go up against established global game streamers.
"YouTube also provides exclusive deals to gamers. But the support is limited to top gamers with a large number of followers. Younger creators need mentoring and platforms like YouTube don't have a dedicated point of contact for such gamers," said Animesh Agarwal, also known as Thug in the gaming community, who has partnered with Loco.
For instance, Loco is arranging masterclasses with young streamers so they can learn from more experienced gamers.

"We actively promote our streamers. We also have a tab called Discover where only streams of the new talent show up. We have also helped streamers get traction through other social media platforms like Instagram," said Pandita.
Piyush Kumar, founder and CEO of Rooter, admitted that YouTube is the largest content creation platform in India. "But just because YouTube has millions of users doesn't mean streamers will get millions of followers. YouTube's algorithm prefers successful content creators as compared to someone who has just started to stream," he claimed, adding that followers grow faster on gaming focused platforms and that exclusive gamers can take anywhere between ₹50,000 per month to ₹20 lakh per month on Rooter.
YouTube declined to comment on emailed queries.

The question, however, is whether such a model is sustainable. Gamers like Lokesh and Agarwal say they're in it for the long haul. If Indian platforms work out, they would like to remain on them for longer terms, rather than leaving after their contracts end.
But YouTube, after all, is an established platform with billions in its coffers, while Indian ones still run on investor funds. Before Loco and Rooter, short-video platforms like Moj, Josh and others have also used investor money to create funds that would help them bring influencers to the platforms. In fact, after the government's ban on TikTok, exclusive contracts between short-video platforms and influencers were worth up to ₹75 lakh at times, as reported by Mint at the time.
Yet, most of the credit for filling the void left by TikTok in India has gone to YouTube's Shorts and Instagram Reels.

"The model used by platforms like Meta and YouTube works on ad sharing models. Users create content and the platform will run ads on them and then share revenue. That is a more sustainable model," said Rohit Agarwal, founder and director of AlphaZegus, an influencer marketing firm.
Agarwal pointed out that most game streaming platforms are not running ad inventory on the same scale that YouTube or Meta are running. "In the long run, whether it is sustainable for the platform to offer the same packages to streamers is still not very clear. Also, most brands still prefer YouTube to promote their products."
He concurred that revenue generated through new game streaming platforms is going to be better since they provide benefits based on watch hours and number of videos they generate. That said, he added, "we encourage creators to work with newer streaming platforms but we also caution them to not completely switch to any one platform."

Loco has so far $52.3 million, which includes $42 million fund raised in March. Rooter has raised $30 million till date.
Rooter's Kumar said that he is not planning to only use equity money to invest in the creator ecosystem. "As our revenue grows, we will invest in signing more users. We want to use both," he added.
---