IIT Kanpur files record 107 IPRs in 2022 for second consecutive year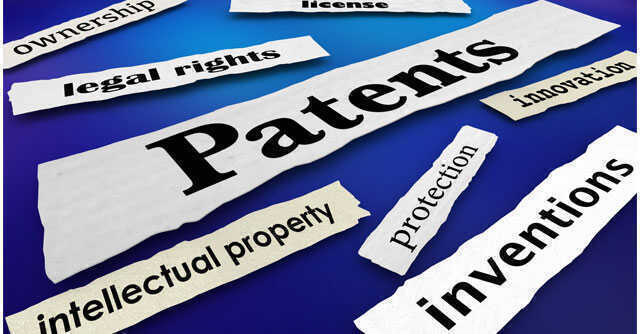 The Indian Institute of Technology (IIT) Kanpur has filed a record 107 Intellectual Property Rights (IPRs) in 2022. This marks the second consecutive year the institute has filed an equal number of IPRs. The Institute has also reached a gross total of 917 IPRs overall, it said in a statement.
IPR refers to the legal rights given to the inventor or creator to protect his invention or creation for a certain period of time. Among the 107 IPRs filed, the different IPR prospects included 80 patents, 23 design registrations, two copyrights and one trademark applications along with one US patent application.
The patents included inventions from varied domains ranging from nano technology to medtech which includes several healthcare solutions such as drug delivery system based on medical plants popularly used in traditional medicine for the healing of injured & diseased bones. Other patents filed this year also included an Optimised Transgene for an Ocular gene Therapy, disease modifying drug combinations for the treatment of Osteoarthritis, an electrochemical device for glucose detection, among others.

"We're delighted to continue the streak by filing 107 — 100+ IPRs in our institute's history for two consecutive years. This bears testimony to the exponential growth the institute has been witnessing in R&D activities along with diversification of research domains," said Abhay Karandikar, Director, IIT Kanpur.
IIT Kanpur's supportive policy framework plays a vital role in the successful filing of IPRs, the company said in a statement, adding that the institute's "relentless efforts from the institute in enriching the research and development pool of the nation and an aim to bring out impactful inventions at the grass roots level, have contributed to the overall growth in its IPR filing".
Some of the patents include a tactile haptic smart watch for the blind and visually impaired, water quality monitoring inventions like dry and compact water purification vessel, E.coli water testing kit, and a solar energy-based Root Zone Heating system and Vermi-Bed method for plants in high altitude areas, to name a few. Also, its latest technology transfer of "Bhu-Parikshak" — soil testing device was awarded the STEM Impact Awards 2022 for impactful technology transfer creating a socio-economic impact.

During the second Covid-19 wave, the institute developed two variants of oxygen concentrators and shared the technology with six different companies under the Mission Bharat Oxygen project, the Institute said in a report in February 2022. The institute's other notable innovation in the medical field includes a bandage made from a polymer that allows air ventilation and helps wounds heal faster.
According to World Intellectual Property Organization's (WIPO) latest report, published December 2022, a total of 1.7 million patents were granted worldwide in 2021, following the highest annual growth rate for a decade. The global growth in patent filings has been driven largely by countries such as China and India, each recording a 5.5% year-on-year increase, it said.
---