Tech Mahindra to make Japan's Tagawa a smart city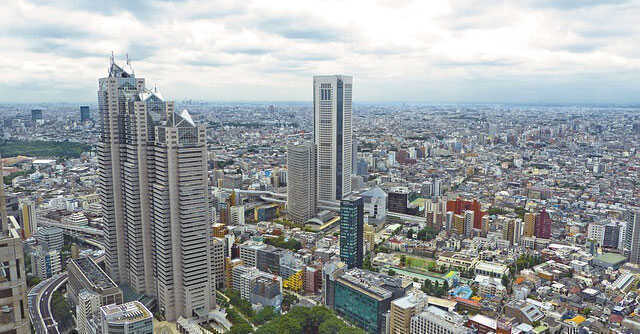 India's IT services major Tech Mahindra has signed a memorandum of understanding (MoU) with Tagawa, a city located in Fukuoka Prefecture, Japan, to make the latter a smart city.
As part of the partnership, Tech Mahindra will leverage its expertise in next-generation technologies such as 5G, Internet of Things (IoT), Augmented Reality (AR) & Virtual Reality (VR), to help in the city's digital transformation to make Tagawa become a smart city.
The tech firm will work closely with the city authorities to upskill the local talent with software engineering skills in Japan as per statement of Tech Mahindra.
In addition, Tech Mahindra and Tagawa City will collaborate on the expansion of local 5G with Multi Edge Computing (MEC), as well as the development of new hardware and software using AR and VR. Furthermore, Tech Mahindra will help Tagawa City in its vision for the digitalisation of sports facilities, using technologies such as motion cameras and Artificial Intelligence (AI) to enhance accessibility and provide better experiences for all, adds the statement of Tech Mahindra.

The duo will also collaborate to digitally transform the tourism industry through the use of AR and other technologies, build smart recreational parks, and provide labour assistance using IoT, such as body temperature and physical condition management of cows using AI cameras, and the digitalisation of the tourism industry. Tagawa City will also benefit from the development of smart parks and camping grounds, as well as new forms of entertainment such as forest cinemas.
Kimito Futaba, Tagawa City Mayor, said, "We will leverage their expertise in digital technologies to bring about positive change in our city. Further, this partnership will help us achieve our vision for a smart city and provide benefits to our residents and local businesses."
In December 2022, Tech Mahindra in signed a memorandum of understanding (MoU) to accelerate digital transformation in Thailand. As a part of the partnership, both organisations aim to co-develop innovative digital solutions and execute commercially viable projects and use cases for enterprises in areas of IoT, AI, 5G, analytics, blockchain, and metaverse for various industries including smart cities, telecom, among others.

These partnerships are in line with Tech Mahindra's NXT.NOW framework, which aims to enhance 'Human Centric Experience', and focuses on investing in emerging technologies and solutions that enable digital transformation and meet the evolving needs of the customer, the company said.
---