IITians refuse placements for startups, civil service exams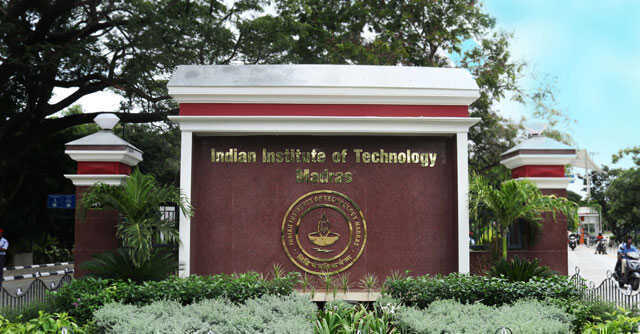 Nikhil Pai, a chemical engineer from IIT Madras, will not sit for placements along with the rest of his batch and instead work in a startup that has just been incubated. "I want to work in a startup that has 10-15 people, is into social innovation and I am talking to couple of such companies. They are still too small to come to campuses and their salaries are nowhere close to what I would have got from placement but I need to take this step if I want to have my own startup in the future," said the 23-year old from the batch of 2023.
Pai is not alone. A bunch of students from India's top engineering institutes - Indian Institute of Technologies (IITs) have opted out of the placement process to sit for the civil service examinations or incubate their own startups. The placement teams are surprised as this step taken by the students comes in the midst of global recession and even the top engineering colleges are scrambling for talent.
"My family was initially worried but I did not take this step in haste. I had decided at the end of my second year that I want to be part of business development and learn were the revenues come in from the start," said Pai. Some of his classmates too have opted out of the placement process to pursue higher studies or have their own startup.

IIT Madras' placement team said about 10-15 students have chosen deferred placement.
"Ten students have opted for the deferred placement facility of the institute. The deferred placement facility is available to those students who wish to set up a startup post their graduation," said IIT Delhi. "The students choosing the deferred placement option can avail of placement services once within 2 years after availing this option, i.e. up to 2024-25 for the current set," the college said in its placement report, as of 15 December.
The annual placement season at the Indian Institutes of Technology (IITs) kicked off on 1 December, with many companies, especially high-frequency trading (HFT) firms, offering salaries above ₹1 crore.

In some of the newer IITs the students opting for deferred placement have increased compared to batch of 2022.
"A student can opt for deferred placement mainly for higher studies, UPSC exams and entrepreneurship. The number of students who opted for deferred placement last year was 11 and the same for this year is 20," said Lalit Pandey, head, Centre for Career Development, IIT Guwahati.
In IIT Mandi two students have opted for deferred placement compared to none earlier.

However, the placement offices say they cross check before accepting the proposal for a deferred placement.
"The students send in their proposals and we check the viability of the idea. Typically, it is a startup that they want to incubate and then we give them the option to have it within the campus. During recession, the students are explained the risks that their ideas may run into," said a senior placement officer from one of the older IITs.
Interestingly, the recessionary clouds haven't deterred startups and e-commerce firms from making a beeline for IIT campuses, offering salaries of up to Rs 15 lakh- Rs 35 lakh. In the race to recruit for their expanding teams, they competed against domestic consulting and high frequency trading firms.

Placements at IITs will continue till April-May.
---