Qualcomm plans to bring satellite connectivity to Android phones with Snapdragon Satellite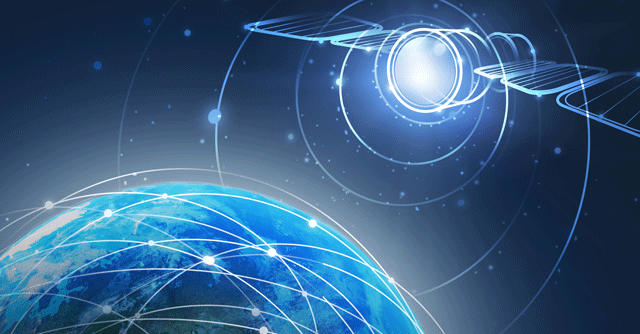 US-based chipmaker Qualcomm unveiled its first satellite connectivity chip for smartphones, on Friday. Called Snapdragon Satellite, the chip will offer two-way messaging using satellite connectivity, for which the company has partnered with US-based satellite operator Iridium. The chip will seemingly enable satellite connectivity in "premium next generation Android phones", and the first smartphones using the satellite chip will be introduced later this year, the company said in a statement today.
The satellite connectivity chip will work with Snapdragon's 5G modems, and will first feature in combination with the Snapdragon 8 Gen 2 mobile processor that was launched in November last year. The company claimed that its service will be "truly global", and use "weather resilient L-band spectrum" for two-way messaging services in remote areas without conventional terrestrial network coverage.
The launch of the chip comes months after Hiroshi Lockheimer, senior vice-president at Google, wrote in a tweet confirming that the company is working to add satellite connectivity support for Android devices. "Wild to think about user experiences for phones that can connect to satellites. When we launched (Android's first generation) in 2008, it was a stretch to get 3G and wi-fi working. Now, we're designing for satellites. Excited [sic] to support our partners in enabling all of this in the next version of Android," the executive wrote.

Shortly afterward, Apple launched its latest series of iPhones, the iPhone 14, with support for emergency satellite connectivity. The feature, however, is presently limited to North America only.
In October last year, Mint reported that satellite connectivity could come to mainstream smartphones by 2024, which is what Qualcomm's Snapdragon Satellite chip appears to suggest. However, accessing satellite connectivity on mainstream consumer devices remain restricted right now.
"At present, any usage of satellite connectivity in the consumer space is governed by the Global Mobile Personal Communication by Satellite (GMPCS) clause under the Department of Telecommunications. This clause lays down regulatory guidelines that any individual needs to follow in order to subscribe to satellite connectivity services in India," said Anil Prakash, director general at industry body Satellite Industry Association of India (SIA).

The executive highlighted at the time that India is presently working on liberalizing the mechanism to access satellite connectivity in India — which presently requires users to obtain a license to operate a satellite phone from the Department of Telecom (DoT), and also pay spectrum usage charges (SUC) that stands at around ₹15,000 per year.
With Qualcomm's new chip proposing to bring satellite connectivity into the mainstream fold, it remains to be seen how tariff and connectivity regulations are opened up. In its statement, Qualcomm said that in future, its satellite connectivity chip can also come to laptops, tablets, automobiles and smart things, beyond just smartphones.
---