Apple to drop Broadcom chips for WiFi and Bluetooth by 2024: Report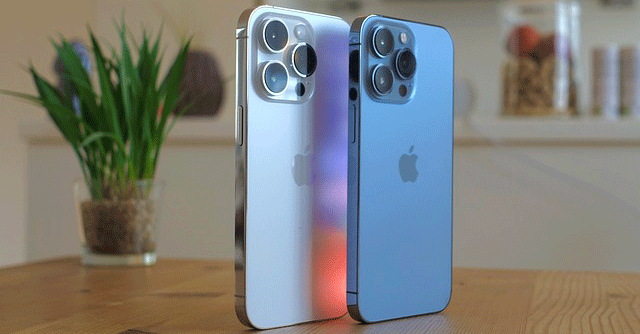 Apple is looking to cut its dependency on third-party suppliers for chips that power Bluetooth and WiFi capabilities across devices, Bloomberg reported on Tuesday citing people familiar with the plans.
The report claims that Apple is planning to drop Broadcom-supplied chips used for Bluetooth and WiFi by 2024 and replace them with chips developed internally. The iPhone maker is already working on a proprietary cellular modem chip that was expected to replace the Qualcomm chips this year, but due to delays in development, the switch is likely to happen sometime next year or in 2025.
Apple has been designing chips for its iPhones since 2010. In 2020, it made a similar switch in its MacBook lineup, moving from Intel chips to in-house ARM-based M series chips. Though ARM chips offer far more power efficiency, there were concerns about their ability to handle a heavy workload as effectively as Intel or AMD's X86 chips. Apple has managed to address some of these concerns with the latest M1 Ultra chip that uses a chiplet design to stack multiple dies and create a larger and more powerful processor.

Broadcom is one of the leading chip suppliers for data center switches, routers, set-top boxes, cable modems, and wireless connectivity solutions including Bluetooth and WiFi.
Apple is one of its biggest customers, accounting for 20% of its annual revenue.
Broadcom is also being acquired by cloud software company VMware for $61 billion. The deal is pending antitrust investigation in the US and Europe.

More OEMs are switching to their chips as they give them greater flexibility and control to design their products. Google too has switched to in-house Tensor CPUs instead of Qualcomm chips for Pixel smartphones.
This will be another setback to the semiconductor industry which is already facing a slump in demand due to a decline in smartphone and PC shipments across all major markets. The economic uncertainty and fear of recession are also expected to impact demand for server chips this year.
In November 2022, Gartner also revised its revenue decline forecast for the global semiconductor market from 2.5% to 3.6% for 2023. Gartner said at that time that the semiconductor industry is expected to see its revenue decline from $618 billion this year to $596 billion in 2023.

Apple's attempt to switch to its chips hasn't gone down well in the past with chip suppliers. Qualcomm sued Apple in 2017 for infringement of patented mobile technologies by iPhones, iPads, and its smartwatches. The case was settled in 2019 after Apple agreed to pay billions of dollars to Qualcomm to retain the right to use the patents.
Apple later filed an appeal to challenge Qualcomm patents, which has been rejected twice by the US Supreme Court.
---