Maruti, MG tap metaverse experiences at Auto Expo 2023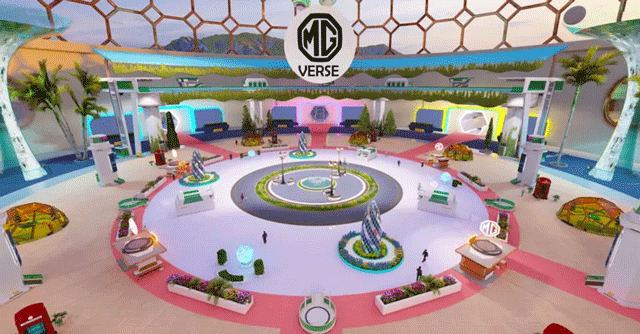 Maruti Suzuki and MG Motors have announced metaverse experiences to showcase their new car portfolios at the 2023 Auto Expo. Maruti Suzuki announced 'Expoverse', a platform that offers a 'metaverse' experience that can be accessed online, as well as through virtual reality headsets placed in 1,100 dealerships across India. MG Motors, meanwhile, has launched MGverse — a similar interactive customer experience platform.
The platform is the third such 'metaverse' experience that Maruti Suzuki has created, following 'Nexaverse' in July last year, and 'Arenaverse' in end-December. MG Motors, in June last year, unveiled MGverse as a virtual car purchasing experience that included features such as virtual test drives, non-fungible token (NFT) collectibles, and racing games for casual entertainment.
Both the platforms, alongside being accessible at company dealerships and showrooms, will also be available to access via a web link through a browser.

The announcements come off the back of an increasing interest in such metaverse experiences through 2022, giving rise to homegrown platforms such as Partynite by Gamitronics, and Comearth by NFTically. While Partynite has offered e-commerce experiences and partnerships with brands such as McDowell's, Eno and Bharti Airtel, NFTically announced a metaverse e-commerce platform with brands such as Mafatlal and Ceat Tyres being some of its first clients.
Metaverse events among corporates also gained initial adoption in 2022. Domestic firms such as Dreamcast Global and Immersive Realities, which offer technology-driven event management services, saw increasing interest in hosting metaverse events on platforms such as global virtual reality arena Decentraland and The Sandbox, among others.
Car companies have also been increasingly interested in creating metaverse experiences. Last month, Mercedes-Benz reportedly applied for patents and trademarks of some of its vehicles, including Maybach and the iconic G-Wagon, towards the development of NFT and metaverse platforms.

In May last year, Japanese automakers Nissan launched its electric vehicle, the Nissan Sakura, on a metaverse platform, showcasing a use case that is similar to what the likes of Maruti Suzuki and MG Motors are expected to show at the upcoming Auto Expo 2023.
---