Paid subscriptions start to plateau for OTT platforms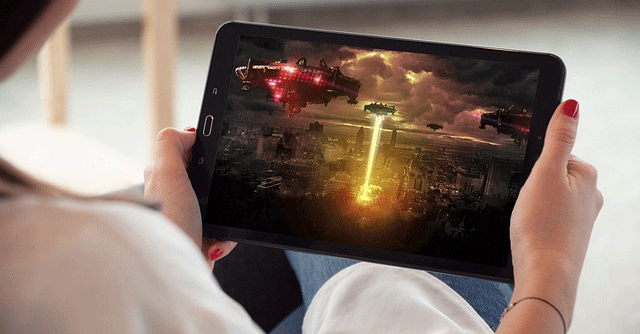 Paid subscription growth in India hasn't sustained post the spurt caused by the Covid-19 lockdown, and streaming platforms are increasingly seeing their paid user numbers plateau with monthly additions hardly rising over the past few months. While piracy continues to diminish returns, many users have taken to bundled packages in a big way, preferring them over individual subscriptions, further pulling down the ARPUs. With penetration among elite, urban audiences reaching a saturation point, OTTs are yet to start catering to the lower end of the audience in a significant way, experts say.
A top executive at a large broadcast network said that the next one year is going to be a difficult one from a subscription point of view. "The direct SVoD subscribers' number is stuck at 25-26 million, and it's not growing right now. While digital advertising revenue has grown, it's unviable to sustain programming and other costs with just advertising revenues as the CPM for digital are very low," the person said.
Paid subscription growth rate has moderated post the pandemic to around 20% in 2022, while churn has also increased with consumers frequently activating and de-activating their subscriptions. At the peak of the lockdown, platforms had seen over a 100% rise in subscribers.

Paid subscription growth has slowed down as most people have already chosen the monthly or annual OTT packs that work for them, opined Vibhu Agarwal, founder of OTT app Atrangii. "Fatigue on what to watch is slowly setting in. Plus, bundling of OTT and increasingly, DTH (direct-to-home) offerings together has now emerged in a big way that provides huge value for money," Agarwal said.
As per Keerat Grewal, partner at media consulting firm Ormax, the figure of 2.4 for an average number of subscriptions per user continues to remain the same. "This is indicative that growth for the category will come from more people paying for subscriptions, as subscriptions per user are unlikely to increase to five or six. In addition, with metros having a penetration of 79%, and witnessing a growth of only 10% this year, the next growth story will need to come from the 1 million plus towns. But with heightened price sensitivity, and an existing habit of consuming free content, the subscription and content strategies will need to be relooked at to make the platforms more accessible and content more inclusive," Grewal added.
Meanwhile, at 293.7 million users, the AVoD (advertising video-on-demand) segment has witnessed a strong 21% growth, driven by rural segments. Free content and affordable data costs for the past few years are now beginning to show an impact in the growth story of digital video consumption, Grewal said.

This has also started to affect the content creators. "What is concerning all of us is that there has been no significant growth post the first covid phase. The incremental rise you see in numbers each month is barely anything," said a senior producer working on a slate of web originals.
Most of the OTT players have been able to gain initial traction from India's largest cities, where the per capita income is much higher than that in smaller cities or rural areas. Therefore, substantially increasing the paid user base is going to be a major challenge since people are still wary of paying for content in India. Vinita Pachisia, senior vice-president at media and marketing agency Carat India, said, "With increasing amounts of time spent online, Indian consumers are open to AVoD offerings, with many preferring to watch content that is ad-supported rather than pay for an ad-free experience. In India, AVoD generates more revenue than SVoD, it is estimated that only 31% of India's digital video audience is paid subscribers, while the remaining 69% are AVoD audiences. Thus, a majority of video views come from AVoD services, that offer the possibility to have streaming service subscriptions at a lower price or are free of cost, something that Indian consumers prefer," Pachisia said.
To be sure, some experts see hope ahead. "SVoD subscriptions have grown nearly five-fold since pre-covid days to about 120 million today. Given the high base and effect of price hikes undertaken by leading platforms in late 2021, incremental growth percentage will be much lower," said Mihir Shah, vice-president at advisory, consulting and research services provider Media Partners Asia. "Sustained investments on content, estimated to be more than $2 billion in 2023, will provide OTT companies the fuel for newer additions during the year."

Chandrashekhar Mantha, partner, Deloitte India, said the industry is at an inflection point that will support further growth in the OTT market with cheaper smartphones, moderately priced data packs, rollout of 5G, bundled cheaper pricing, increasing rural awareness and affinity and evolving consumption patterns especially with Gen Z and Millennials. "With OTTs successfully creating series and newer content library, the loyalty from existing and acquisition of newer viewers has been entrenched. Strength of serving customers across languages with regional content and live sporting events will add to the growth further," Mantha said.

---