Global PC shipment shrinks by 16% in 2022: Report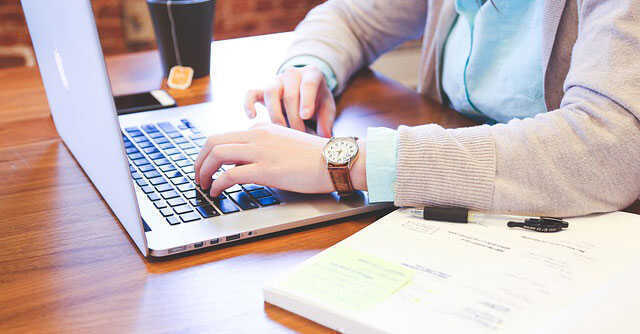 Global PC shipments including notebooks and desktops fell by 16% in 2022 to a total of 285 million units as consumer spending remained low for the fourth consecutive quarter due to the economic downturn, according to a new report by Canalys, released on Wednesday.
Shipments during the December quarter, which usually sees high demand due to festive season sales such as Black Friday and Cyber Monday, also fell by 29% to 65.4 million units.
Notebook shipments fell 19% to 223.8 million units during the entire year, while in the December quarter, it fell 30% to 51.4 million units. Desktop shipments also declined but at a lower rate of 7% to total 61.3 million units annually. In the December quarter, desktop shipments declined 24% to 14.1 million units.

Though the demand slumped in 2022, the Canalys report shows that the shipment volume was still 7% higher than it was in 2019, when PC demand was already on a downward spiral. The pandemic-led shift to remote and hybrid work revived the demand for PCs leading to double-digit growth. In 2021, the total global shipment was 341 million at a 15% annual growth rate, according to another Canalys report.
Ishan Dutt, senior analyst at Canalys, also concurred that the decline looks stark as the corresponding period in 2021 saw record shipments of notebooks and desktops.
He noted that heavy discounts offered by PC vendors worked only in pockets and were not enough to drive new sales.

"With rising costs for energy and basic goods in key markets like the US and Europe, expenditure on big-ticket items like PCs has taken a back seat as consumers are prepared to delay refreshes," said Dutt. He added that both public and private sector organisations have cut spending and slowed hiring fearing recession. This has impacted demand for PCs in the commercial segment.
"This challenging environment for the PC industry is anticipated to last until the second half of next year," added Dutt.
That said, Dutt pointed out that the long-term outlook for PCs is still positive. "Once businesses and consumers ride out the storm, we expect delayed purchases to begin boosting the market in late 2023, with momentum picking up in 2024," he added.

Dutt expects that even amid the downturn in 2023, certain segments such as gaming and connected PCs will continue to drive growth.
In terms of market share, Lenovo (23.9%), HP (19.4%), Dell (17.4%), Apple (9.5%), and Asus (7.2%) were the top five brands globally in 2022, as per Canalys.
---