Apple is working on touchscreen MacBook, roll out expected by 2025: Report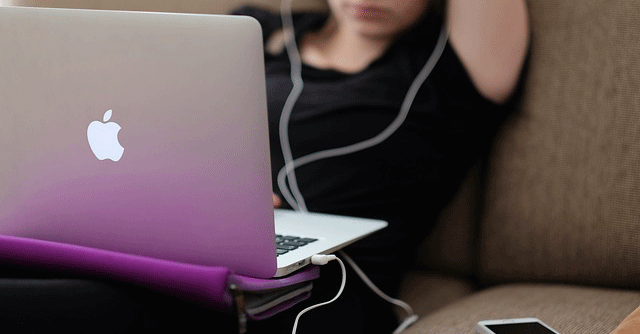 Apple is planning to bring touchscreen capability to MacBooks by 2025 after it switches to OLED screens, Bloomberg's Mark Gurman said in a tweet.
"Apple is working on its first Macs with touchscreens in a major reversal. The company has teams working on a new MacBook Pro with a touchscreen for release in 2025," he said.
Apple has so far resisted touchscreen on laptops, even though it was one of the first companies to embrace it in smartphones in 2007 when it launched the first iPhone. The company's founder Steve Jobs had derided the use of touchscreen in laptops and called it ergonomically terrible.

Apple did introduce something called a Touch Bar in some of its MacBook Pro devices. It was placed above the keyboard and allowed users to use touch gestures to interact with content on the main screen, access function keys and do tasks in apps. The feature was discontinued in 2021.
Gurman further said in a report on Bloomberg, published Thursday, that the project to add a touchscreen to MacBooks is in the early stages and Apple's engineers are actively working on it. He also warned that Apple might even scrap the project as it has done on so many occasions.
Bloomberg also reported on Wednesday that Apple is working on a custom micro-LED display for Apple Watches and iPhones and may launch it in 2024. This would reduce Apple's dependence on third-party suppliers such as Samsung and LG that help it control the growing cost of manufacturing iPhones amid rising cost of components.

Multi-touch screen laptops have been around for more than a decade. HP was the first OEM to introduce a multi-touch display with HP TouchSmart tx2 Notebook in 2008. After the rollout of Windows 8 in 2012, which was designed specifically for touchscreen devices, laptops and 2-in-1 devices with touchscreens became very common.
Apple has used LCD panels in most of its MacBooks and recently switched to Mini LED panels with the latest MacBook Pro devices. OLED panels offer better colour contrast, true black levels, and power efficiency, which is why most PC OEMs are shifting to it. Most of the premium laptops unveiled at CES 2023 use OLED panels. The switch to touchscreen and OLED at the same time doesn't mean that touch controls work better on OLED.
---