VVDN Technologies introduces new automotive engineering and manufacturing services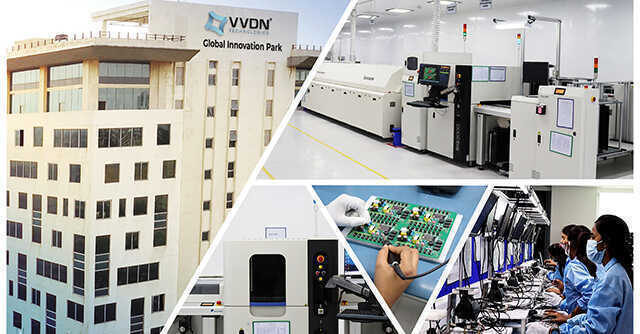 VVDN Technologies, a Gurugram-based product engineering and manufacturing company is expanding its portfolio to offer automotive engineering and manufacturing services. These services target automotive original equipment manufacturers (OEMs), suppliers, startups, and fleet owners. VVDN is also working on building a cloud suite that will have cloud-enabled software for automotive manufacturers, that can be adapted for applications like telematics and e-mobility, among others.
In the automotive space, VVDN will offer capabilities in designing, developing, and manufacturing products in driver assistance and digital cockpit solutions. Some of them are – mirrorless camera system, advanced driver assistance systems (ADAS), battery management systems (BMS), infotainment systems, digital instrument clusters, surround view system (SVS), and telematics control unit (TCU).
"We are much looking forward to bringing our deep expertise in automotive electronics which will augment VVDN's services revenue. VVDN has been partnering with leading automotive manufacturers and tier-I suppliers, by helping them design, develop and manufacture their next-generation electronics. Not just electronics but even software has revolutionised the automotive industry. We are excited to offer end-to-end value in application development such as telematics, e-mobility, etc. which is critical to the digital transformation and growth of our customers," said Vivek Bansal, president and co-founder, VVDN Technologies.

The company has set up automotive research and development (R&D) centers and state of art test labs in Gurugram, Ahmedabad, Chennai, and Kochi. The company also has seven manufacturing facilities in Manesar, Gurugram, and Pollachi, apart from 11 advanced production engineering centres in multiple locations. The company serves customer from regions like the US, Canada, India, and Europe. VVDN is participating in Auto Expo 2023 - Components show where it be showcasing solutions in electronics engineering, mechanical, manufacturing as well as digital space.
In July 2022, VVDN Technologies had signed a contract with the Centre for Development of Advanced Computing (C-DAC), a premier R&D organisation of the IT ministry to produce high-performance computing (HPC) servers RUDRA. These servers are slated to be used in C-DAC's PARAM series of supercomputers.
---