34% Indians choose brands based on social media influencers' suggestions, says study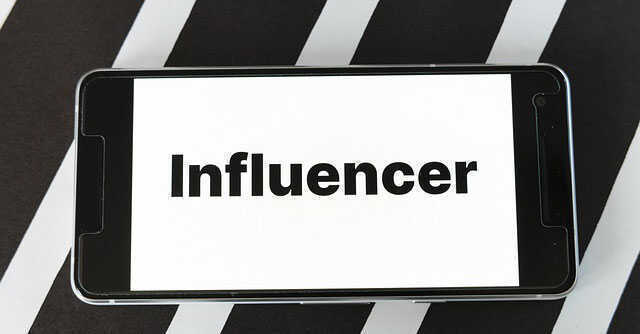 Customers are now basing their decisions on influencer recommendations in social media across segments, geographies and income. In a recent study conducted by digital marketing agency iCubesWire, 34% of respondents are buying products or services after watching influencers' posts, reels and videos on popular social media platforms including Instagram, YouTube, Facebook and Twitter etc.
Social media influencers are individuals who have built a reputation for their knowledge and expertise on a specific topic and convey their message through social media platforms.
The report based on a survey was conducted pan India among 1,455 respondents in the month of December 2022, further said that influencer marketing is most popular on Instagram with 40% of the respondents following the platform. This was followed by YouTube influencers at 34%, and added that 58% of respondents thought influencer marketing had a bigger impact than traditional marketing.
"Traditional marketing techniques are being rapidly replaced by modern offerings such as reels, blogs, vlogs, and live streaming via digital media platforms," Sahil Chopra, CEO, iCubesWire, said, Influencer marketing has definitely changed the way people think about modern marketing and is now a mainstay for all brands across industries, especially consumer centric products and services," he said.

Another survey published earlier this week by influencer marketing firm Zefmo said that India is set to have the largest base of social media content creators globally with the figure expected to touch 100 million this year. The Zefmo report also found that brands are tapping into hyperlocal micro influencers, through the short-video format, even though big players like Instagram, YouTube and Twitter dominating the scane.
In October 2022, venture capital firm Kalaari Capital stated that the country has nearly 80 million content creators, including video streamers, influencers, bloggers, and the like. As of 2022, the influencer marketing industry in India was valued at over Rs 12 billion. It was projected to grow at a CAGR of 25% over the next 5 years.
Zefmo also noted that the organized influencer marketing sector is set to reach ₹3,000 crore in FY24, and mentioned that payouts to influencers from brand campaigns is growing, as are the length of brand campaigns. Kalaari had said in a report that only about 150,000 of India's creators were able to earn over $200 per month.
The iCubesWire report further said that the trend of customers choosing brands based on social media influencers' suggestion will be on the upswing and continue to grow as 5G will lead the next wave of growth for social media in India, especially content that would be consumed on mobile phones.

---