Apple launches MacBook with new M2 Pro, M2 Max processors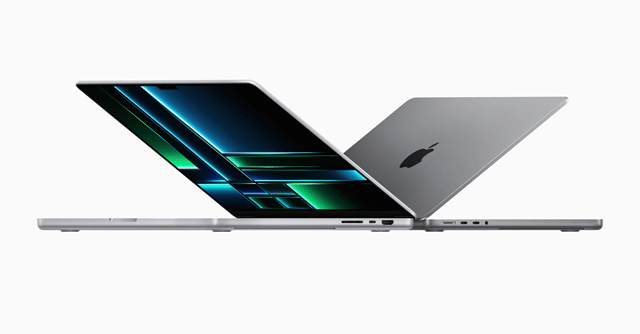 Apple introduced a new MacBook Pro laptop and Mac Mini desktop on Tuesday, January 17, powered by the latest iterations of its custom chips, the M2 Pro and M2 Max. With the unveiling of its new chip, the company also announced a new MacBook Pro laptop that features both variants of the M2 generation chip, and a new Mac Mini that features an M2 Pro variant alongside the previously introduced M2. While almost every consumer product under Apple's lineup is now powered by its own chip, only the Mac Pro, which is now over three years old, runs on an Intel chip at the moment.
The new Apple chips make claims typical to what Apple has done with its newest chips — the M2 Pro has a 12-core CPU and 19-core GPU, with 32GB of memory. The M2 Max, meanwhile, comes with a 38-core GPU and up to 96GB RAM, and Apple claims that the M2 Max comes with "industry leading performance per watt", which apparently makes it the "world's most powerful and power-efficient chip for a pro laptop". Both the chips also come with dedicated 'media engines', and 16-core Neural Engine.
Based on the new chips, Apple introduced a refresh of the 14-inch and 16-inch MacBook Pro laptop, which can be configured with both M2 Pro and M2 Max chips. The MacBook Pro now joins the MacBook Air in the list of Apple products that presently run on M2 generation chips, and Apple claims that its latest laptop is 6 times faster than the fastest Intel-powered MacBook Pro that it ever sold.

The company also said that the power efficiency of the new chips make the new MacBook Pro the most efficient 'Pro' laptop that it has in its lineup, with claimed battery life of 22 hours. It also supports Wi-Fi 6E for connectivity, and supports 8K external displays through HDMI.
The MacBook Pro starts at ₹1,99,900 for the 14-inch MacBook Pro, and ₹2,49,900 for the 16-inch MacBook Pro. The Mac Mini, meanwhile, costs ₹59,900 for the M2 variant, and ₹1,29,900 for the M2 Pro variant.
Interestingly, Apple's latest PCs come amid a heavy worldwide demand slump for PCs. On January 12, Gartner reported that global PC shipments in the December quarter dipped by 28.5% year-on-year (YoY), and 16.2% YoY for CY22. Industry experts have painted a better picture against this decline for Apple in India — on January 6, Navkendar Singh, associate vice-president at market researcher International Data Corporation (IDC) India, told Mint that Apple has seen strong demand among enterprise consumers, thus seeing an upward demand in the country rising from enterprises.

---