Start-up conclave at IISF 2023 to showcase 300 DeepTech success stories: Minister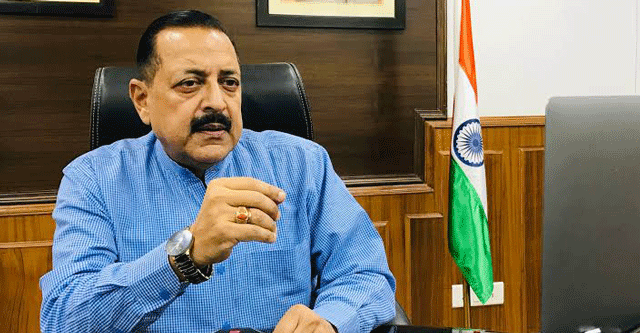 New Delhi: Union Minister Jitendra Singh on Wednesday said that the Start-up Conclave at India International Science Festival (IISF) 2023, Bhopal will showcase 300 DeepTech success stories with tech innovative products and technologies in the areas of health, agriculture, industrial technology, IT, mobility and education.
At a joint meeting of six science ministries and departments, the minister reviewed the preparedness of IISF Bhopal to be held from 21-24 January, 2023. During the meeting, he emphasized on integrated startups and integrated R&D.
Singh said that the startup ecosystem in India gathered momentum since PM Modi unfurled the national flag at the Red Fort in 2015 and gave the slogan of startup India standup India. "He unveiled a new vision for the country's economy."

The minister added that from 350 odd start-ups in 2014, the number swelled to 75.000 in August, 2022 and only in a few months, the number of Start-Ups climbed up from 75,000 to 88,000 spread across 653 districts of the country. "The burgeoning sector has generated more than nine lakh job opportunities."
He said that India is also home to 107 Unicorns (companies that reach a valuation of $1 billion without being listed on the stock market) and 23 of them emerged in 2022 itself. "As per International Data, till November 2022, the US leads the start-up industry globally with 704 unicorns, followed by China, which had 243 unicorns, and India is catching up very fast."
Singh added that the Start-Up conclave in Bhopal will have exhibits by enablers offering incubation services and shared infrastructure. "There will be focused discussions for start-ups, enablers and stakeholders for peer-to-peer learning, networking and sharing best practices. Guidance on forming start-up and availing enabling opportunities under Start-Up India will also be provided at the venue."

The meeting was attended by Principal Scientific Advisor to the Government of India, Secretary, DST, Secretary D/o Space, Secretary, M/o Earth Sciences, Secretary, D/o Biotechnology, Secretary, DSIR and representatives and senior officials of other science departments.
---