Govt working on comprehensive legal framework to enable a vibrant innovation ecosystem: Rajeev Chandrashekhar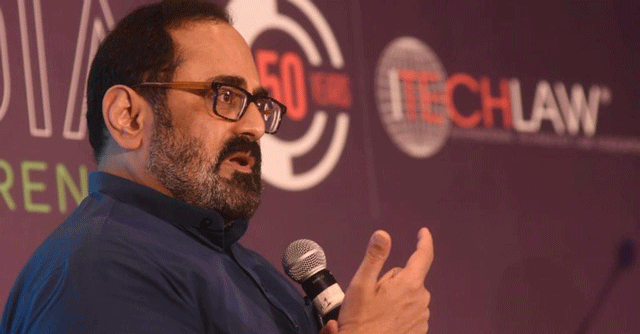 The government will put in place a less prescriptive and more principle-based comprehensive legal framework for catalyzing India's Techade and to build a trillion-dollar economy, said IT Minister Rajeev Chandrasekhar on Thursday.
"The government is working on a comprehensive legal framework that will include legislations like the proposed Digital Personal Data Protection Bill, the National Data Governance Framework, the amended IT rules etc. and the upcoming Digital India Act — which will be less prescriptive and more principle-based to enable and support a vibrant startup and innovation ecosystem," he said while addressing the Itech Law International Conference 2023 being held in Bengaluru.
Stating that the government has always held stakeholders' views as important, the minister said, "The efficacy, implementation and acceptance of any bill or legislation is as good as how many minds come together to help in its draft. Our effort has been to involve as many stakeholders as possible in the process of law making. It is the government's legislation as much as it's the stakeholders' legislation."

In reply to a query about the cryptocurrency, the minister said there was no issue with crypto unless all laws and rules of the land were followed. "There is nothing today that outlaws crypto as long as you follow the legal process. If you want to invest in crypto, make sure you go through the RBI, get your LRS eligibility, the dollars as per rules."
The minister then visited the NXP office in Bengaluru and met their leadership. He also interacted with the startups and entrepreneurs that are being mentored by them. They shared details about their projects with the minister and showed keen interest in the Government of India's Design Linked Incentive Scheme.
Rajeev Chandrasekhar also maintained that DLI can help in their growth trajectory. Later in the evening, the minister will be meeting Global Capability Center heads to discuss the growth of the semiconductor and electronics sectors.

---