Cost of integration sees LTI-Mindtree report 4.7% decline in net profit in Q3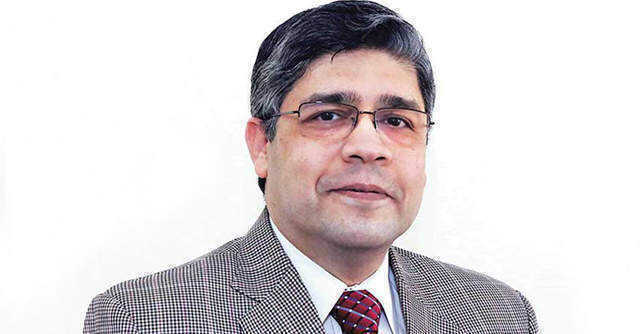 Domestic information technology (IT) services company LTIMindtree, which formed after a merger between mid-cap IT firms L&T Infotech and Mindtree on November 14, witnessed a 4.7% year-on-year (YoY) decline in its net profit — down to ₹1,000.7 crore from ₹1,050.1 crore, for the December quarter. This was the first quarter when the company reported its financials as a joint entity.
Constant currency revenue growth came in at 16.3% YoY. The rupee revenue rose 25.3% YoY to ₹8,620 crore from ₹6,880.7 crore, backed by an addition of 23 new clients — out of which four are from the $10 million-plus category. Despite the decline, LTIMindtree's board approved a dividend of ₹20 per share.
On the operational front, Ebit (earnings before taxes and interest) slipped 6.1% to ₹1,196.7 crore, against ₹1,274.5 crore YoY. Operating margin declined 140 bps to 13.9%, which took a hit due to the integration of the two companies, said Debashis Chatterjee, managing director and chief executive, of LTIMindtree.

North America continues to be the main contributor to the overall revenue of LTIMindtree, with a lion's share of 72.3%, followed by Europe at 14.9% and the rest of the world at 12.8%.
In terms of a sector-wide divide, financial services contributed most to LTI-Mindtree's revenue with a share of 37.4%, followed by the hi-tech, media and entertainment (23.6%), manufacturing (17.5%), and retail and consumer goods (15.2%) verticals.
To be sure, LTIMindtree is the first of India's IT companies to have reported a dip in its net profit for the December quarter. TCS, Infosys, Wipro and HCL Tech reported double-digit growth in their bottomlines earlier this month.

Analysts largely signalled a positive outlook towards LTIMindtree, despite the company's reported decline in net profit and operating margin.
"The company hierarchy suggested that the company stands to gain up to 200 bps in margin over the next four to five years, after consolidating the 180 bps hit that it took due to the integration of the two companies. Coupled with a sharp drop in attrition levels, and a billion dollar-plus deal booking during the quarter, and LTIMindtree appears to be holding on to a strong footing," said Omkar Tanksale, vice-president of equities research at Axis Securities.
Industry stakeholders also signalled an overall positive outlook towards the LTIMindtree leadership, suggesting that the consolidation process is likely to meet the company's own guidance of being fully completed, including that of its workforce, by the March quarter.

The company contained attrition to 22.3%, down 180 basis points YoY. One basis point is one-hundredth of a percentage.
LTIMindtree's attrition rate is in-line with industry levels in a quarter where analysts expected the trend to peak out. Bigger peers like TCS, Infosys Wipro and HCL Tech saw attrition in the range of 20-24%, while Coforge, which also reported one of the lowest industry-wide figures, recorded attrition at 15.8%.
"Attrition is showing clear signs of stabilizing. It is pertinent to highlight that quarterly annualized attrition declined by 6%," Chatterjee told reporters during a post-earnings call.

However, the company did not offer guidance in terms of its hiring plans for the March quarter, or FY24.
Talking about the company's bench strength and utilization amid a period of merger, Nachiket Deshpande, chief operating officer, said during the earnings call, "A small dip in utilization (of the bench) is due to the quarterly furlough. In the medium and long term, the scale of the combined entity will offer a better utilization in the long term. But, the overall skill profiling is presently going on, so it will take some time to understand how best to make the most of the existing bench. The hiring plans presently haven't changed, but we will see how things play out in the near future."
The 'bench' of an IT services firm refers to employees that have been hired, but not brought into the payroll yet. LTIMindtree's utilization of its workforce stood at 82.9% — down 110 bps YoY from 84%. Total employee count remained largely flat, at 86,462.

To be sure, the company's net profit drop during the December quarter was projected during the company's merger approval in November. Commenting on the drop in net profit, Chatterjee said, "We may see the effects of inflationary slowdown among clients in late Q4 (the March quarter). The integration of the two companies led to us taking the hit. Plus, the quarter is seasonally weak. Overall, the cost of delivery has been a little high in this quarter. This is a one-time cost. Q3 is also a period of furloughs, but they will come back to our financials. A significant part of integration cost has been absorbed into Q3, and will show in Q4 as well, thus causing the decline."
On client spending, Chatterjee said there are some sectors like retail, CPG, and hi-tech but no projects have been withdrawn, adding that they anticipate clients to be cautious, but transformation projects will go on.
"The combined entity has started out with a $1 billion quarterly revenue run rate. The client imperative to dial up technology-led innovation for future-readiness holds a long-term upside for our full-stack offerings," Chatterjee added in a statement.

Shares of LTIMindtree ended Friday's session at ₹4,269.85 per share, gaining 0.6% through the day. The 30-share BSE IT index declined 0.48% to ₹29,463.99. The company reported its Q3FY23 results after market hours.
---