Meta unbans Donald Trump on Facebook, Instagram after 2 years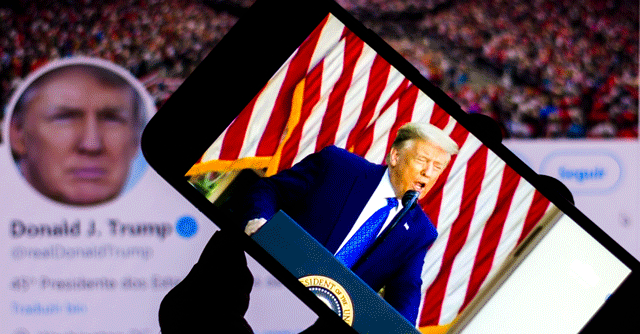 Meta, the holding company behind Facebook and Instagram, confirmed in a statement that it will reinstate the suspended accounts of former United States president, Donald Trump Jr. The move comes approximately two years after Trump was banned across Meta's platforms, as well as Twitter and Google's YouTube, under accusations of having used his social media platforms to incite violence.
The move was confirmed in a blog post by Nick Clegg, Meta's president of global affairs, who said that the accounts will be allowed access again — but "with guardrails to deter repeat offenses."
"To assess whether the serious risk to public safety that existed in January 2021 has sufficiently receded, we have evaluated the current environment according to our Crisis Policy Protocol, which included looking at the conduct of the US 2022 midterm elections, and expert assessments on the current security environment. Our determination is that the risk has sufficiently receded, and that we should therefore adhere to the two-year timeline we set out," Clegg said in his letter.

The executive, who himself is a former politician and served as a deputy prime minister of the UK, also described the guardrails that will be put on Trump's accounts, starting today.
"Like any other Facebook or Instagram user, Mr. Trump is subject to our Community Standards. In light of his violations, he now also faces heightened penalties for repeat offenses — penalties which will apply to other public figures whose accounts are reinstated from suspensions related to civil unrest under our updated protocol. In the event that Mr. Trump posts further violating content, the content will be removed and he will be suspended for between one month and two years, depending on the severity of the violation," he said.
Trump's posts that incite any form of violence or unrest will be stifled in terms of reach on Facebook and Instagram, and will also be barred from being advertised. However, not all posts would be outright banned, and posts that would rather be in 'public interest' to be viewed rather than hidden would remain visible on Trump's profile.

"We default to letting people speak, even when what they have to say is distasteful or factually wrong. Democracy is messy and people should be able to make their voices heard. We believe it is both necessary and possible to draw a line between content that is harmful and should be removed, and content that, however distasteful or inaccurate, is part of the rough and tumble of life in a free society," Clegg's post further added.
Meta's move comes about two months after Twitter, under new owner and chief executive Elon Musk, also reinstated Trump's access to the platform. However, Trump, who was once vocal and active on the platform, said at the time that he had no plan to return to it.
In the two years since Trump has been banned, the former president has continued to claim that he was wrongly declared as having lost the 2020 US Presidential Elections. He has also announced a move to run for the top office in 2024.

---