Coinbase fined 3.3mn euros for operating illegally in Netherlands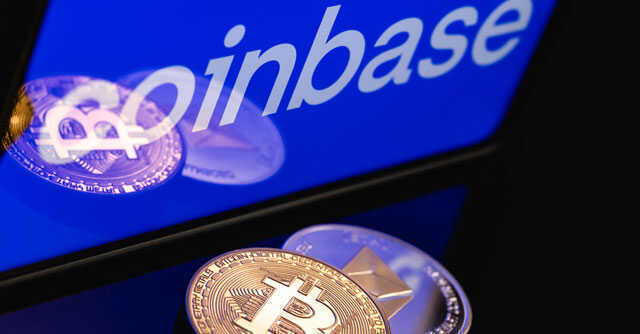 The Dutch central bank has fined the US cryptocurrency exchange Coinbase 3.3 million euros for operating illegally in the Netherlands, reported by Reuters.
The report states that Coinbase has disagreed with the DNB's decision, claiming that it "includes no criticism of our actual services" and considering an appeal.
Since May 2020, the anti-money laundering laws in the Netherlands have required all cryptocurrency businesses operating within the nation to register as money transmitters.

Coinbase was in violation of rules from November 2020 until August 2022, according to the DNB, but it was finally able to register on September 22, 2022.
DNB claims that "a large number of unusual transactions may have gone unnoticed by the investigative authorities."
As crypto markets tumble and tech companies lower their growth expectations, Coinbase stated earlier this month that it will be laying off 20% of its workforce in order to minimise costs. The company let off over 1,100 workers in June 2022 as well, a fifth of the workforce at the time, The New York Times reported on Jan 10.

Coinbase CEO Brian Armstrong has stated that the collapse of FTX, which has caused widespread disruption in the cryptocurrency sector, is to blame for the layoffs.
Companies like Coinbase who went public in 2021 and developed rapidly during the pandemic are feeling the effects of the recent market slump. Compared to its all-time high in 2021, the price of Bitcoin has dropped by more than 70% since then.
The company is surely having a tough time as it also shut down trading services in India in April 2022. Brian Armstrong stated that the government and the central bank were to blame for the shutdown. And the authorities are using soft pressure to prevent citizens from engaging in cryptocurrency trading.

Coinbase started offering trading operations in India on April 7 but withdrew the same by April 10.
In a recent move the company has also announced halting its operations in Japan due to volatile market conditions, reported Reuters on Jan 18.
After the collapse of the largest cryptocurrency exchange FTX in September, investor interest in cryptocurrencies has declined, causing problems for several companies. The crypto market is under increasing pressure as investors abandon riskier assets due to rising interest rates and economic slowdown fears.

---