Google policy changes to CCI need more clarity, say critics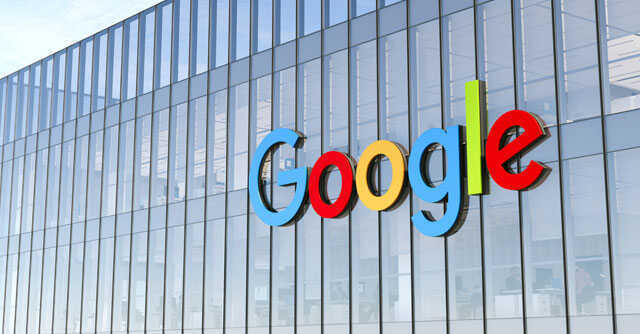 The changes that Google has made in its policy to comply with the directives of the Competition Commission of India (CCI) have received mixed reactions. While its supporters have hailed the changes as an 'unprecedented' step and a "global precedent", Google's critics have termed it as a 'half move' and believe that Google should clarify its stance on items including the rate of commission and fees.
In a blog post on Wednesday, Google detailed its efforts to comply with CCI's recent orders on how application installations and billings are undertaken on Android devices. The changes included enabling phone makers the ability to choose individual Google apps to preinstall on their phones, and not compulsorily need to offer all Google services. Other moves included allowing users in the country to choose their preferred search engine, announcing compatibility for 'forked' (or modified) operating systems based on the Android platform, and offering third party billing services for any paid apps and in-app products and services on the Google Play Store platform.
"It's important to note that Google has not clarified what commissions it would continue to charge, even as it opens up third-party payment instruments for user-choice billing. The bigger issue here was Google charging a hefty fee from third-party payment services too, which is what would affect developers the most," said Rameesh Kailasam, president and chief executive of industry body, IndiaTech.org. Kailasam added that the policy update would need "further clarification in order to demonstrate true democratization of alternate access."

Murugavel Janakiram, founder and chief executive of matrimonial services platform Matrimony.com, concurred with Kailasam, adding that Google's existing user-choice billing commission scheme is "equally anti-competitive, since it is a ploy to extract huge commissions from developers — even when users avail third-party billing systems." "We urge the CCI to engage with app developers to see whether the supposed user choice is at all an effective choice — or another attempt by Google to circumvent the law," he added.
Prasanto Kumar Roy, a tech policy analyst, acknowledged that Google's policy update brings "major changes to its business model" but corroborated that the updated policy requires more clarity in terms of how Google would "fill the Play Store revenue void, if they don't charge brands and partners separate license fees (for their apps)."
At present, Google charges a commission rate of 15-30% depending on the revenue made by a developer who has published apps on the Google Play Store. In a pilot project introduced in September last year, Google allowed certain developers to offer third-party billing services (apart from Google's own payment instruments), amid mounting regulatory pressure on the company from the US, Europe and other parts of the world for anti-competitive practices.

Google had then said that it would offer developers a 4% discount in commission rates, if they used third-party billing systems. This meant that developers paying commissions to Google would pay 11% or 26%, depending on how much they earn from their apps and in-app products--a move that critics have termed as "anti-competitive".
There are those, however, who believe that Google's policy update complies with the CCI order, and that its lack of mention of Play Store commission does not count as non-compliance.
"Not mentioning the Play Store commission rate in its new policy is definitely not non-compliance with the CCI order. Since the latter is not a market price regulator, Google is well within its compliance limits to bring about the changes it did to user-choice billing on the Play Store, and not mention anything further," said Mathew Chacko, partner, technology, media and telecommunications (TMT) at law firm, Spice Route Legal.

Chacko added that Google's policy compliance with the CCI order could set a global precedent. "Previously, tech companies would have looked at the US and EU's (European Union) laws to understand compliance, and create their business policies and strategies based on these laws from the ground-up. Today, major tech companies have also begun looking into India's laws, since the economic importance of the Indian consumer markets have grown exponentially. That is one of the biggest differences, and Google's policy change based on the CCI order could definitely be a precedent-setting step for global tech regulations," he added.
---