Intel predicts further PC shipment decline in March quarter, reports 32% revenue drop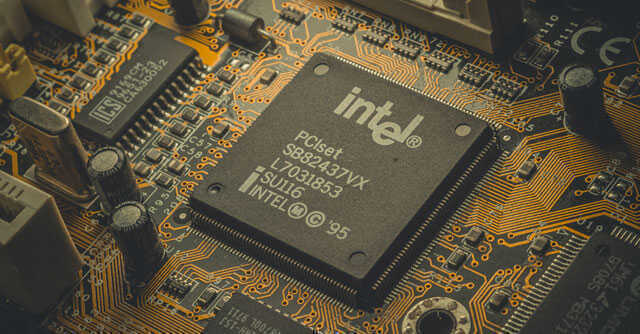 US-headquartered chipmaker Intel, also one of the world's biggest chips and component designers for personal computers (PCs) and enterprise-grade information technology (IT) equipment, reported a sharp drop in revenue on the back of a steep drop in market demand in the December quarter. While revenue declined 32% year-on-year (YoY) to $14.04 billion. Intel also reported net loss of $662 million for the period — in comparison to net profit of $4.62 billion in the year-ago quarter.
In an analyst call following the earnings disclosure, Pat Gelsinger, chief executive of Intel, highlighted a steep drop in consumer PC demand as the key factor behind Intel's steep drop during the December quarter.
"To various degrees, all our markets are being impacted by macro uncertainty, rising interest rates, geopolitical tensions in Europe and covid impacts in Asia, especially in China. In the PC market, we saw a further deterioration as we ended calendar year 2022. In Q3, we provided an estimate for the calendar year 2023 PC consumption TAM (total addressable market) of 270 million to 295 million units. Given continued uncertainty and demand signals we see in Q1, we expect the lower end of that range is a more likely outcome," Gelsinger said.

The top executive further added that slow sales in the market "continues to deplete inventory" — suggesting that new chip shipments to the consumer market remained low as most brands and manufacturers reduced their orders. "While we know this dynamic will need to reverse, predicting one is difficult," the top executive added.
As a result, Intel refused to offer earnings guidance to analysts and shareholders beyond the March quarter, stating that much of the market metrics will need to be analysed — even as Intel claimed to be bullish on market demand reviving towards the end of CY23.
Intel's weak shipments and earnings decline come as market analyst Gartner said on January 12 that the global PC market saw one of the biggest dips since the 1990s, during the December quarter. While PC shipments globally during the period dropped 28.5% YoY to 65.3 million units, quarterly shipments declined 16.2% YoY to 286.2 million units.

The March quarter, according to Dave Zinsner, chief financial officer (CFO) at Intel, could "be the most significant inventory decline at our customers that we've seen in recent history" — suggesting that the March quarter could see an even sharper decline in demand for PCs, over the December quarter.
---