Air India to use cloud software to allow real-time reporting of in-flight incidents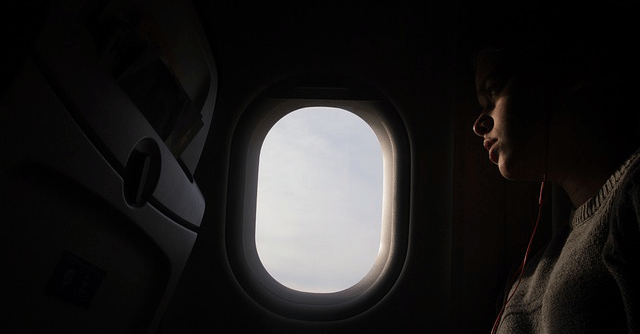 Tata group-owned airline Air India said on Monday that it has selected UK headquartered Ideagen's enterprise cloud software application, Coruson, to help enhance safety management and enable real-time reporting of in-flight incidents.
The news comes as the Tata group-owned airline hit the headlines for all wrong reasons lately. It had to deal with several incidents of unruly passenger behaviour on two international flights last year, for which aviation regulator Directorate General of Civil Aviation (DGCA) had imposed penalties on the carrier for certain reporting lapses.
Air India said in a statement that the application will eliminate the requirement of paperwork to a large extent and ensure automated processes report critical information to key personnel and authorities without delay. "This will also lead to timely action".

The airline is also engaged in procuring iPads for pilots and crew members and when introduced, Coruson will also be available on these devices, the company said in a statement.
"Ideagen software covers all aspects of risk, giving the airline full visibility of safety data from maintenance of the aircraft through to cabin crew checks on board, it added. As per the release, Ideagen has a customer base of more than 11,400, including more than 250 airlines, including brands such as British Airways, Emirates, Boeing, Airbus, BAE and the US Navy.
Henry Donohoe, Head of Safety, Security and Quality at Air India, said that the airline is going for a significant and substantial upgrade of existing systems and processes to ensure seamless flow of intelligence and data on a real-time basis.

"Coruson's induction will go a long way in enhancing the capabilities for the safety and well-being of passengers and crew, particularly at a time when Air India is rapidly expanding its network, he added.
In July last year, Air India's Chief Commercial Officer Nipun Aggarwal said that the airline is adopting several cutting-edge technology solutions to transform the airline's customer experience. Soon after, Air India announced it is leveraging travel technology company Amadeus' Amadeus Altéa PSS (Passenger Service System) suite, including components ranging from revenue management, revenue accounting, retailing, and merchandising, website, mobile and frequent flyer programme management.
In August 2022, Air India has selected RateGain, a provider of software-as-a-services (SaaS) solutions for travel and hospitality, to adjust prices with real-time, accurate, and high-quality airfare data with an aim to enhance operational efficiency.

Air India, currently offers connections to over 90 destinations in more than 30 countries across Asia, Europe, USA, Canada and Australia operating one of the largest domestic and international networks in the world. It maintains a fleet of 113 aircraft operating over 500 daily flights.
---