Apple may launch foldable iPad next year: Kuo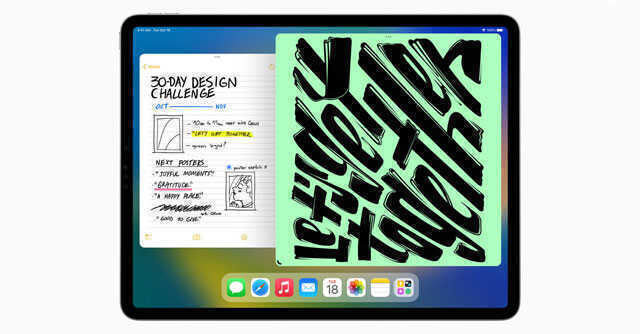 Even as Samsung prepares for the fifth year of its foldable smartphones, its top competitor Apple may be planning its first next year. According to an analyst Ming-Chi Kuo, who has a long track record of being accurate with Apple predictions, the company may launch a foldable iPad as early as next year.
In a series of tweets on January 30, Kuo said that the foldable iPad will have a carbon fiber kickstand, which makes it lighter than usual. Chinese component supplier, Anjie Technology, will be supplying the carbon fiber frames for the kickstand.
(3/3)
Anjie Technology will be the new beneficiary of the all-new design foldable iPad. There may be no new iPad releases in the next 9-12 months as the iPad mini refresh is more likely to begin mass production in 1Q24.

— 郭明錤 (Ming-Chi Kuo) (@mingchikuo) January 30, 2023
To be sure, Apple's iPad tablets do not come with built-in kickstands at the moment, like Microsoft's Surface devices do. The company uses its Magic Keyboard accessories to provide the laptop-like form factor on iPads.

Further, Kuo said that shipments of iPads will fall by 10–15% in 2023. However, the introduction of the foldable iPad in 2024 will expand Apple's product range, and should help boost iPad sales.
The company is expected to drop the iPad Mini from its portfolio, replacing it with the foldable iPad by 2025. Apple was earlier expected to start delivering the next iPad Mini to consumers by the end of 2023 or the early 2024.
It's worth noting that this isn't the first-time rumours of a foldable iPad have floated online. In October 2022, research firm CCS Insight released a study that also speculated that Apple intended to launch a foldable iPad in 2024 as a test run for foldable technology before implementing it on the iPhone.

Additionally, Mark Gurman of Bloomberg wrote on February 27, 2022, that Apple is considering a dual-screen foldable iPad or Macbook, where the bottom half of the screen will function as a virtual keyboard.
---