DTH companies preparing to meet TRAI's deadline for new TV channel pricing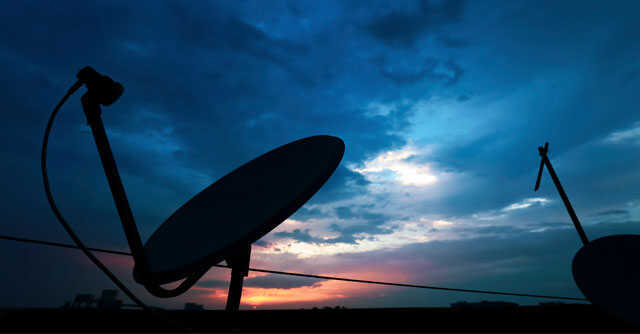 Even as the cable TV industry resists TV broadcast networks' latest price hikes under the new amendments to the tariff order, Indian direct-to-home (DTH) operators such as Tata Play, Dish TV and Airtel Digital TV are gearing up to start implementing the new pricing regime starting 1 February.
Under the new amendments, or NTO 3.0, broadcasters were allowed by the sector regulator to increase the price of channels, which are part of a bouquet to ₹19, from ₹12 earlier. The new pricing is effective 1 February.
Most of the broadcasters have increased their bouquet and popular channels' prices between 10-15%, and claim that it's the bare minimum as there has been no price increase over the last four years.

DTH players, who, unlike the cable industry, don't have local cable operators, have decided to take some hit on other costs, and pass on only 5-9% increase to subscribers.
"For most of our users, almost 80%, their monthly DTH bills will not go up beyond 5-6%," said a Tata Play spokesperson. The company, which has close to 22 million subscribers, will implement the price hike for new subscribers from 1 February, while existing subscribers will be migrated to new pricing within four to six weeks.
"Very few subscribers will see their monthly bill go up by up to 8-9%. This increase is happening because broadcasters have increased prices after four years and are in line with inflationary trends. Any new consumer will pay new prices, while older subscribers will be migrated over four to six weeks," added the spokesperson.

The end users' monthly bill is inclusive of content cost (channels' price), network capacity fee (NCF), and taxes. While most of the content cost is passed through to the consumer under the new regime, NCF is the component, which a distribution platform operator keeps.
While queries sent to Airtel Digital TV and Dish TV remained unanswered, sources in the companies confirmed that they too will implement NTO 3.0 from 1 February. "Once NTO 3.0 comes into place, there will be a minimal escalation in prices in the range of ₹25-50 across all DTH and cable operators," said a senior executive at a DTH network.
The DTH industry is not expecting this hike to increase churn. "This is a bare minimum increase. One has to understand that cost of everything has gone up in the last four years. For most people, who are paying ₹250 per month, it will increase to ₹260," the executive said.

Meanwhile, the cable industry is concerned with the price hike and the All India Digital Cable Federation (AIDCF), a lobby group of multi-system-operators (MSO), has already petitioned the Kerala High Court against the Telecom Regulatory Authority of India's tariff amendment - NTO 3.0, asking for a stay on the implementation of the same. While the court has declined to stay the tariff order, it has listed the matter for 8 February.
Unlike DTH companies, MSOs provide signals to consumers' houses through local cable operators (LCOs) and thus have to share a part of NCF with them.
To be sure, in the Hindi-speaking market, bouquet pricing for the Disney Star, Zee Entertainment Enterprises, Viacom18 and Sony Pictures Networks India networks has gone up by 10%, 13%, 14% and 12% respectively. In regional markets like Andhra Pradesh, for example, the hike is higher, with Disney Star, Sun TV Network, ZEE and Sony bouquets up by 38%, 17%, 20% and 32%, respectively.

Last week, the Ideal Cable Operators Association, a Kolkata-based organisation had written to TRAI asking for NTO 3.0 to be deferred, new pay channel pricing for LCOs (local cable operators) with 50% share for them and no pay channel to be telecast on DD Free Dish besides regulation for OTTs.
Mint earlier reported that media industry experts have said these rates might seem nominal to affluent, urban audiences but will pinch many consumers in small towns, explaining why local cable operators are against implementation. On the other hand, implementation of the new rates might result in a marginal growth of subscription revenues, but it could well get offset by the subscriber churn because many consumers are either looking to do away with second television sets or moving entirely to video streaming or consume free content on DD Free Dish or YouTube.
Times will be particularly challenging for markets where both Hindi and regional content are viewed because channels in one of these will be done away with.

---