Tech Mahindra warns of moderation in growth as net profit drops 5.3% YoY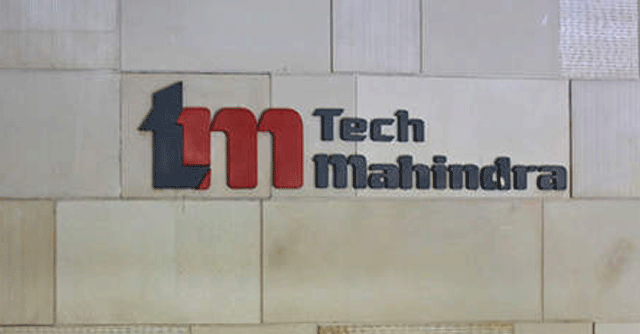 Large cap IT services firm Tech Mahindra became the second such Indian firm after LTIMindtree to report a decline in its net profit for Q3FY23. The company's profits declined 6.7% to ₹1,285.3 crore from ₹1,378.2 crore during the same quarter a year ago. Quarter-on-quarter profits also fell by 1.1%.
To be sure, the third quarter is usually known to be a seasonally weak quarter for the IT services sector. However, HCL Tech, Tata Consultancy Services (TCS), Wipro and Infosys, all reported double-digit growth in profit in the quarter this year. TCS and Infosys reported 11% and 13.4% growth in profit after tax while midcap IT companies like Cyient and Coforge also saw their profits grow in the high teens.
""The net profit drop is due to certain unusual factors for them during this quarter, rising out of factors below the Ebitda tab — such as forex and lower other incomes. It would not be a major cause of concern at the moment, and the company looks poised for fairly strong upcoming quarters," said Ruchi Burde Mukhija, VP of equities research, Elara Capital.
Further, Tech Mahindra's net new deal wins grew by 12.9% year-on-year (YoY) for the quarter-ended December at $795 million against $704 million. The company's larger peer Infosys had reported a 2-year high deal momentum this quarter at $3.3 billion across 32 large signings.
"Our enterprise tech verticals have scaled $1 billion in revenue for the very first time this quarter, which marks a positive outlook for Tech Mahindra in the weak December quarter. We have typically been driven by communications, media and entertainment (CME), so diversifying the portfolio comes at a good time for the company. Overall, every global market is in a dynamic state right now, so it is hard to predict consistent growth figures at the moment," said CP Gurnani, chief executive of Tech Mahindra.
Furthermore, Tech Mahindra's attrition rate was 17% for Q3 versus 24% during the same quarter last year. This is one of the lowest attrition figures across the industry. Total headcount of the company stood at 157,068 employees as of Q3FY23.
Rupee revenue rose 19.9% to ₹13,734.6 crore against ₹11,450.8 crore YoY. The company has signed one new $50 million plus and two $20 million plus clients during Q3, it said.
On the operational front, Tech Mahindra's earnings before interest and taxes (Ebit) margin dropped 280 basis points (bps) on a YoY basis to 12%, versus 14.8% in Q3FY22. Absolute Ebit also fell 3.1% to ₹1,645.9 crore.
"We are witnessing moderation in growth given the tough macroeconomic environment. We wilI continue to work with our customers to pre-empt their technological requirements and identify new demand drivers, especially for digital services," said Gurnani.
Industry wise, while the financial services vertical has led revenue contribution for most IT companies in India for Q3, Tech Mahindra saw the biggest chunk of revenue coming from the communications, media and entertainment (CMI) vertical (39.8%), followed by manufacturing (15.7%), financial services (15.9%) and technology (10.3%).
The American market contributed 49.7% to Tech Mahindra's revenue in Q3, followed by Europe (24.4%) and the rest of the World (25.9%).
Shares of Tech Mahindra closed on Monday at ₹1,036.15 apiece, up 0.58%. The BSE IT index closed 1% up at ₹29,871.09.
---