Meta testing members-only space in VR platform 'Horizon Worlds'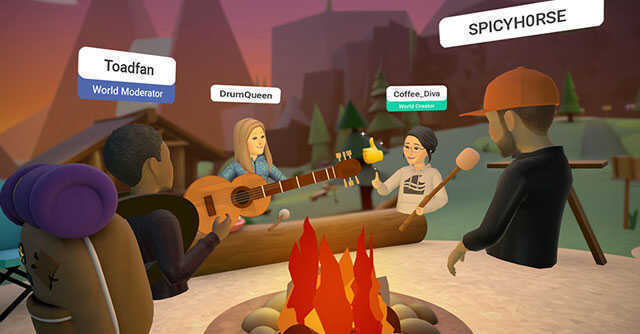 Meta's Horizon World's platform, which is central to the company's metaverse aspirations, may soon allow users to create private spaces in virtual reality (VR). The company announced on Monday that it is testing new "member's-only spaces" on the platform.
Horizon Worlds is Meta's metaverse platform, which is accessed through the company's Quest headsets. During the test run, each members-only world will support up to 150 members, but with only 25 concurrent visitors at a time.
According to Meta, creators will be able to provide exclusive access to VIP supporters, create a dedicated space to showcase their own world designs, organise a support group, and much more — all without worrying about uninvited guests.

"Our goal is to put design in the creators' hands so that they can fully craft the experience they want to offer others," the company said in an Oculus blog post on Monday.
The company will also provide tools to allow creators to set and enforce rules for their communities. They will also have the choice to share moderation responsibilities with other trusted group members and decide if members can visit the world without a creator or moderator present.
"Everyone will always have the ability to report worlds to Meta and report others for behaviour that violates our Code of Conduct for Virtual Experiences," the company said.

In October 2021, Mark Zuckerberg rebranded Facebook to Meta, and committed billions of dollars to developing the metaverse.
Zuckerberg unveiled the Meta Quest Pro, a high-end virtual reality headset priced $1,500 in October 2022. However, sales of VR headsets in the U.S declined 2% in 2022 from a year earlier to $1.1 billion as of early December, according to a report by research firm NPD Group published late December.
This year is expected to be another "slow year" for the VR market, as market research firm CCS Insight said in a report titled: 'Extended Reality Pace Slowed by Economic Woes', published on 14 December 2022, citing a weak economy and inflation.

Meta's announcement comes nearly a week after Apple released details on its upcoming mixed reality headset. A 23 January report by Bloomberg said that Apple's mixed reality devices are expected to be released later this year. With core features like advanced FaceTime-based video conferencing and meeting rooms, these devices are expected to be priced at $3,000.
---