Budget 2023: Govt slashes customs duties on key components of mobile phones, cameras and TVs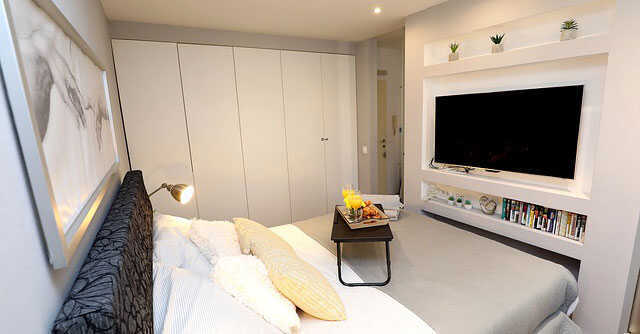 The Union government has reduced customs duties on components required in manufacturing of consumer electronics devices such as mobile phones, televisions and cameras, thus tipping the latter to become more affordable in the upcoming financial year. In the Union Budget 2023 speech, union finance minister Nirmala Sitharaman said that the move will "deepen domestic value addition in manufacturing of mobile phones".
"As a result of various initiatives of the government, including the Phased Manufacturing Programme, mobile phone production in India has increased from 5.8 crore units valued at about ₹18,900 crore in 2014-15, to 31 crore units valued at over ₹2,75,000 crore in the last financial year (FY22). To further deepen domestic value addition in manufacture of mobile phones, I propose to provide relief in customs duty on import of certain parts and inputs, like camera lens, and continue the concessional duty on Lithium-ion cells for batteries for another year," Sitharaman said.
As part of the new customs duty regime, camera lenses and parts used in manufacturing of camera modules used in mobile phones are now exempted from customs duties — down from a previous duty of 2.5% as of FY23. Components and parts used in manufacturing of open cells, used in the assembly of televisions in the country, saw a reduction of customs duty from 5% to 2.5%. The new customs duties will be effective from April 1.

On January 16, Mint reported that the domestic electronics industry had urged the government to reduce taxes and duties on parts and components, including on mobile phone camera modules, for FY24. Industry bodies such as India Cellular Electronics Association (ICEA) sought lower duties on open cells of TVs and mobile phone components.
A Gururaj, managing director of contractual electronics manufacturing firm Optiemus Electronics, said that the customs duty reduction "is a welcome step, and will continue to fuel the growth that India has witnessed in domestic manufacturing."
K Krishna Moorthy, chief executive and president of Indian Electronic and Semiconductor Association, added that the support for the electronics and semiconductor industries gives "an impetus to make it contribute about 8-10% to India's Gross Domestic Product (GDP), before the end of this decade."

---