Indian firms start building solutions around ChatGPT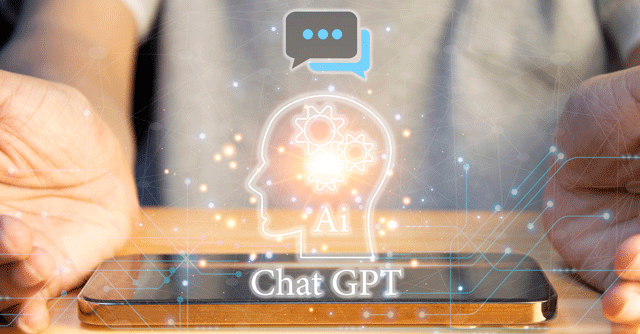 Ranjan Kumar, founder and CEO of customer insights company Entropik Tech, is excited about how OpenAI's artificial intelligence (AI)-powered chatbot called ChatGPT can enrich the company's existing conversational platform called Decode. Entropik uses Decode to facilitate group discussions and direct interviews with customers in a bid to help brands converse about their products, advertisements, or any specific research that they may be conducting. Using application programming interfaces (APIs), Entropik is currently testing how ChatGPT can be used within Decode to derive insights from the discussions between brands and consumers.
"We have already tested the prototype and found the results to be encouraging. We are now evaluating how it can be scaled up," says Kumar. Going further, the company plans to explore localisation models trained in regional languages and dialects to expand the reach of the platform.
Entropik is one among the many companies in India and the world over that are exploring how ChatGPT can enrich their conversational chatbots. During the company's Q3 FY23 earnings call, IT services firm Infosys Ltd.'s CEO Salil Parekh said the company is using ChatGPT for certain "client situations", which has resulted in increased productivity and automation. Walmart-owned ecommerce company Flipkart, too, is exploring the intergration of ChatGPT in its tech stack. In an interview with Mint on January 17, Jeyandran Venugopal, chief product and technology officer at Flipkart, said the company is exploring use cases of ChatGPT and may have a related announcement soon.

It's not that companies are new to using AI-powered chatbots to answer more than just basic customer queries. A June 2022 study by IT industry body Nasscom revealed that 65% of the surveyed enterprises use AI-powered chatbots. However, ChatGPT that was released just a couple of months back has already created a stir across the world and garnered more than 1 million users within just a week with its easy-to-use interface. The chatbot accepts natural language prompts to provide human-like responses, write code, poems, and even books. Microsoft announced on January 16 it will start providing ChatGPT APIs to help businesses plug the smart chatbot into their business applications.
With ChatGPT, which is built on a large corpus of data scraped from the web, magazines, and books, among others, enterprises can engage with customers on a deeper level and automate redundant tasks. Potential use cases for ChatGPT include marketing, support issues, recommendations, and troubleshooting, note experts.
Last month, OpenAI made an announcement on its official Discord server that it is planning to introduce a monetised version of ChatGPT, called ChatGPT Professional, to ensure the long-term viability of the tool. To join the waitlist, OpenAI released a Google Form which requires users to enter their details, about why they want to use ChatGPT, and a few questions on how much they are willing to pay for the pro version. Microsoft, which invested billions in OpenAI last month, is also providing firms access to the platform through its Azure OpenAI cloud service.

That said, there are roadblocks that OpenAI would need to overcome before the mass adoption of the smart chatbot at an enterprise level. In some cases, for instance, ChatGPT produces plausible-sounding but nonsensical answers, and in other cases, the answers may be too verbose.
CoRover, a conversational AI company that offers chatbot solutions to clients including IRCTC (Indian railway catering and tourism corporation), Life Insurance Corporation, and Max Life Insurance, is one such company that is waiting for ChatGPT to mature. Ankush Sabharwal, founder and CEO at CoRover said, "Our chatbots are based on public and some personalised information on clients. This helps deliver updated and relevant information to customer queries. Since ChatGPT is built on static information, it currently doesn't support real-time transactions and updates, nor does it have a voice or video support." ChatGPT is fine-tuned from the GPT-3.5 series that finished training in early 2022.
Other companies like conversational platform Gupshup, are working on custom AI chatbot to suit their client's specific business needs. Gupshup, for instance, launched an Auto Bot Builder to develop advanced chatbots on January 18. Built on large language model GPT-3, the proprietary tool allows companies to build chatbots that address specific business problems unlike ChatGPT, which is a general purpose chatbot. "On top of the general model, we are feeding company-specific knowledge and updated information," said Beerud Sheth, co-founder and CEO, Gupshup.

There are yet others that have created alternatives to ChatGPT. One such example is the content platform Writesonic's chatbot – Chatsonic. It is built on the davinci-003 model from OpenAI's GPT-3 series released in November 2022. "Chatsonic gives the real-time context that is currently missing in ChatGPT. We have built abstraction layers of real-time data from Google to generate relevant answers," claimed Nafeen Abdul, head of engineering at Writesonic.
To be sure, ChatGPT is just one of the platforms that can be used for natural language generation. On January 23, Meta's chief AI scientist, Yann Lecun, noted that both Google and Meta could launch such tools as well. "If Google and Meta haven't released chatGPT-like things, it's not because they can't. It's because they won't," he said in a tweet.
Similarly, Demis Hassabis, who runs Alphabet-owned AI firm DeepMind, told Time Magazine on January 12, that the company is working on rolling out a private beta to a platform called Sparrow, which is similar to ChatGPT as well.

---