Meta posts $4.2 billion restructuring charge for the fourth quarter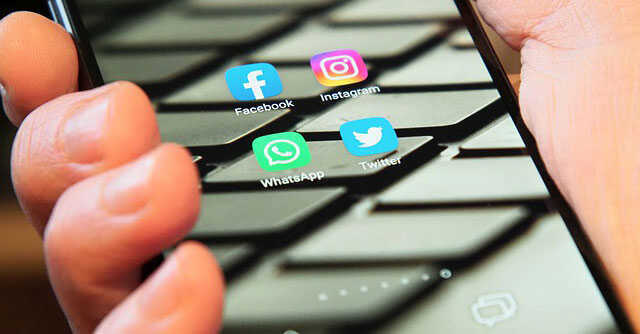 Meta, the owner of Facebook, Instagram and WhatsApp, reported on Wednesday that it undertook a $4.2 billion restructuring charge for the fourth quarter. The charge included costs for the early termination of some of its office-space leases, redesigns of some data centre projects and severance for employees who were laid off last year.
The company expects another $1 billion in restructuring costs in 2023, as reported by New York Times, which added that the charge has reportedly dragged down Meta's profits.
During Meta's fourth-quarter earnings call on February 1, the company reported a revenue decline of 4% to $32.16 billion from a year earlier, coming in at the higher end of the company's guidance and above Wall Street predictions. Its net income also saw a 55% year-over-year decline at 4.65 billion for the quarter.

Meta also continued to spend heavily on its metaverse initiatives, with costs rising 22% from a year earlier. It also hinted that more layoffs could be on the horizon. "We may incur additional restructuring charges as we progress further in our efficiency efforts."
Meta further announced that it will cut costs in 2023 by $5 billion to a range of $89 billion to $95 billion, a steep drop from the $94 billion to $100 billion it previously forecast.
Despite a challenging quarter and a slow pace of growth in the entire 2022, Zuckerberg struck an optimistic tone on the earnings call. "Our management theme for 2023 is the 'Year of Efficiency' and we're focused on becoming a stronger and more nimble organisation," Zuckerberg said in a statement.
He described the focus on efficiency as part of the natural evolution of the company, calling it a "phase change" for an organisation that once lived by the motto "move fast and break things."

Notably, Meta's new users rose 4% and its daily users hit a staggering two billion in the fourth quarter for the first time.
Like other tech companies, the social media company is affected by a difficult economic landscape, as inflation and interest rates have risen, causing marketers to reduce spending on digital advertising. Besides, war in Eastern Europe has also heightened uncertainty in the global economy.
Besides, Meta has its own sets of challenges. Investors have also said that a next-generation version of the internet he believes will connect different worlds, from augmented and virtual reality to different kinds of gaming worlds and other experiences.

Zuckerberg's ambition of the metaverse also posed a big challenge for the company, especially in the tough economic scenario. In fact, analysts have raised concerns about the viability of Zuckerberg's grandiose plans.
That work is being done at the company's Reality Labs division, which is run by Zuckerberg's long-time confidant and Meta's chief technology officer, Andrew Bosworth.
"I think this is going to be a very important thing, and I think it would be a mistake for us to not focus on any of these areas, which I think are going to be fundamentally important to the future," he said in a call with investors last year.

To make up for the continued spending on the metaverse, the company has largely cut perks and nonessential travel for employees. It cut 13% of its work force in November, eliminating the positions of roughly 11,000 of its employees, especially in the recruiting and business divisions.
Zuckerberg himself took part of the blame on himself besides blaming the global economic slowdown for the layoffs. He pointed to the fact that the company over-hired in the early days of the pandemic and was under compulsion to trim the workforce.
Meta is also facing stiff competition from apps like TikTok, the short-form video app and continues to feel the squeeze of Apple, which in recent years has put in place a series of privacy changes to its iOS software, constraining Facebook and Instagram's ad-targeting abilities. The social media company is also facing several investigations over anti-competitive behaviour in the US, at both the federal and state level.

---