SAP teams up with Red Hat for intelligent business operations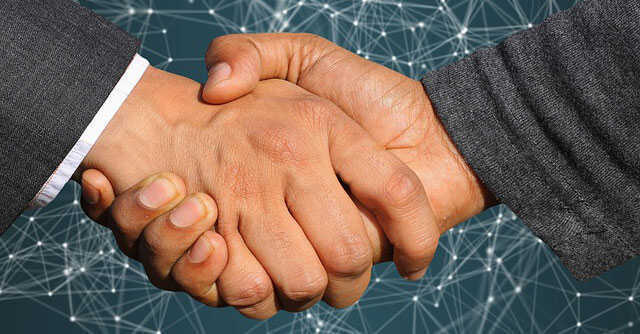 German software company SAP and IBM-owned open-source provider Red Hat have collaborated to increase SAP's support for Red Hat Enterprise Linux. The announcement comes just one day after Red Hat signed a partnership deal with SAP's rival Oracle that will make RHEL available on the Oracle Cloud Infrastructure (OCI).
The SAP-Red Hat collaboration aims to boost intelligent business operations, support cloud transformation across industries and drive IT innovation. Gunnar Hellekson, VP and general manager, Red Hat Enterprise Linux Business Unit, Red Hat, said "As organisations look to expand business intelligence and analytics systems across the open hybrid cloud, they need an operating system foundation that is tested, validated and trusted for these critical operations on every footprint."
Red Hat Enterprise Linux forms the backbone of Red Hat's hybrid cloud technology portfolio, which includes Red Hat OpenShift, Red Hat Ansible Automation Platform and additional technologies to support the modern cloud-native stack.

Red Hat said in a statement that SAP is in the process of migrating part of its internal information technology infrastructure as well as its Enterprise Cloud Services portfolio to RHEL and will also make the operating system the preferred platform for the enterprise resources and planning (ERP) giant's Rise with SAP cloud migration initiative.
Rise with SAP is a Business Transformation as a Service (BTaaS) offering that focuses on shifting customers into the SAP cloud product infrastructure. SAP Chief Executive Christian Klein recently called Rise with SAP "one of our most successful offerings ever."
Much of SAP's cloud infrastructure runs on the SUSE distribution of Linux, but the company has long supported Red Hat distributions as well. Over the next year, Red Hat and SAP will collaborate closely to deepen support for RISE with SAP solution workloads on RHEL and accelerate SAP's adoption of Red Hat Enterprise Linux more broadly.

To support SAP in more widely implementing RHEL, Red Hat is providing dedicated product engineers and on-site and on-site resources to help SAP migrate to RHEL and ensure interoperability.
Lalit Patil, CTO, SAP Enterprise Cloud Services, SAP SE, stated that the partnership will offer customers with "greater flexibility and resilience across cloud environments".
Customers can also streamline cloud transformation projects based on SAP software, including SAP S/4HANA, based on the RISE with SAP solution underpinned by Red Hat Enterprise Linux, the company said.

---