Dell to cut over 6,500 jobs globally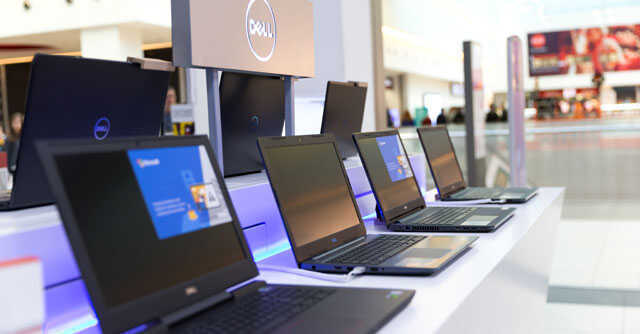 US-based personal computing (PC) firm Dell has announced plans to let go of over 6,500 employees, according to an internal memo by the company's co-chief operating officer (COO), Jeff Clarke. The company's announcement comes amid a period of rapid decline in consumer demand for PCs around the world, which already led to US chipmaker Intel reporting record losses for the December quarter.
In the memo itself, Clarke reportedly said that steps such as pausing external hiring and reducing external expenses such as travel or outsourced contracts were "no longer enough". To be sure, the company's total workforce to be let go stands at around 5% of all employees — which stood at 133,000 as per the company's September quarter earnings report.
With this announcement, Dell joins a long list of tech companies, headlined by Meta, Google, Amazon and Microsoft, with plans to reduce their workforce as concerns regarding an inflation period loom large. While Dell did not detail which departments would face the brunt, the company confirmed that the layoffs will be global.

It is not clear if Dell's layoffs are a direct impact of a slowdown in consumer spending on electronics and personal appliances. On January 12, Gartner reported that the global PC market saw the worst quarterly decline in two decades, noting a drop of over 28% to 65 million units in the December quarter.
Dell's announcement comes ahead of the company disclosing its December quarter earnings. On November 21 last year, the company had reported a 6% year-on-year (YoY) drop in revenue to $24.7 billion, but a 68% YoY growth in profit to $1.76 billion — a quarterly record for Dell.
On the back of its layoff announcement today, shares of Dell fell 0.8% in aftermarket trade in the US last night, and a further 0.4% to $42.24 at the time of publishing. Dell's shares have dropped by over 28% through the past one year, and is currently trading at over 31% below its 52-week high of $61.54.

Dell's layoffs come as more tech firms have announced layoffs over the past one month itself — including Microsoft firing 10,000 employees, Alphabet firing 12,000 employees, IBM firing 3,900 employees and SAP firing 3,000 employees, among others.
---