Can Dixon become India's Foxconn?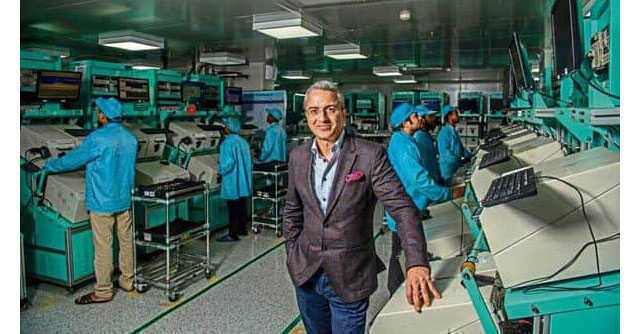 By the time one walks through the air shower to enter Padget Electronics Pvt Ltd's smartphone factory in Noida, the workers inside would have produced 11 smartphones.
It takes about 20 seconds for a typical air shower—a small room where high velocity air is blown to clean dust—to do its job. That's close to the time it takes for a single assembly line at the factory to put together a smartphone. This factory, which assembles Motorola phones, has 11 assembly lines, and one line has about 90-100 workers standing next to each other. They make a smartphone like the pieces of a jigsaw puzzle.
It all begins with the liquid display assembly (LDA), an electronic board with a phone's display on one side, and circuits on the back. The first worker attaches the main printed circuit board (PCB) on the back of this LDA and passes it on to next worker to connect the PCB to a sub-board at the bottom. In the following steps, camera sensors are attached to the LDA while a robotic machine applies coolant—a glue-like material that keeps phones cool. It takes about 15-20 such steps to assemble a low-end smartphone.

Padget Electronics is a wholly owned subsidiary of Dixon Technologies India Ltd, one of the oldest contract smartphone manufacturers India has had. Even though companies like Dixon have existed since the 1990s, the rise of China's electronics manufacturing industry led many to forget these firms.
In 2014, research firm Counterpoint Research pegged Micromax (which runs manufacturing firm Bhagwati Products Ltd) as the top smartphone seller in the country. But as Micromax, along with Lava and Intex, disappeared from the market, overrun by Chinese players, people seemed to also forget that they had significant manufacturing businesses.
Read the full story on Mint.

---